Home gym inSPORTline ProfiGym N10
Load capacity 100 kg, spikes for discs with a diameter of 30 mm, upper pulley, lower pulley, leg extensions, leg curls, butterfly, anatomically shaped backrest, possibility to perform more than 100 exercises.
Recommended accessories
Description
Parameters
Alternatives (8)
Home gym inSPORTline ProfiGym N10
Home gym inSPORTline ProfiGym N10 is a high quality multifunctional tower that offers more than 100 different exercises for effective workout of the whole body. Sturdy steel construction with a frame profile of 40 x 40 mm has a high load capacity and stability. To strengthen the arms and back muscles the upper pulley can be used, for strengthening the legs, you can use the method of leg extensions and leg curls, but you can also exercise with the lower pulley, which simulates the so-called rowing. Other benefits include flexible steel wires, soft padding, anatomically shaped backrest or non-slip handles. Home gym inSPORTline ProfiGym N10 has two spikes for discs with a diameter of 30 mm, which you can load with a weight according to your needs. Thanks to these excellent properties the home gym InSPORTline ProfiGym N10 has become very popular and sought for home use.
Technical description:
quality home gym
allows you to change dozens of positions and exercises
metal pipes with a profile of 40 x 40 mm
durable finish
anatomically shaped backrest
non-slip handles with a diameter of 25 mm
flexible steel wires
seat height adjustment
2 spikes for discs with a diameter of 30 mm
padding height: 4 cm
dimensions: length 125 cm x width 107 cm x height 202 cm
load weight: 65 kg
load capacity: 100 kg
weight: 36 kg
category HA (according to EN957) intended for home use

discs are not included
Training sites:
butterfly with back support
pressures while sitting with back support
upper pulley for pulling the load down
lower pulley (rowing simulation)
pulldowns while sitting
leg extension
leg curls
By exercise on a home gym you strengthen these body parts: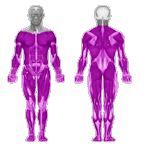 Recommended by Petr Kopriva, the inSPORTline Coach

Recommended by Petr Kopřiva, the inSPORTline coach:
Strengthening your stabilization muscles will help you reduce longterm back pain.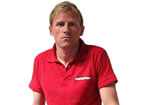 Exercised body areas: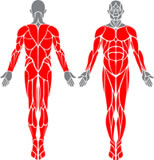 Home gym inSPORTline ProfiGym N10 - Documents to download
Home gym inSPORTline ProfiGym N10 - Product parameters
Maximum user height
not limited
Maximum amount of weight
65 kg
Butterfly with chest support
no
Pick-up roller (upper)
yes
Pick-up roller (upper)
yes
Pick-up sitting with chest support
no
Massaging the breasts sitting
yes
Pressures on the triceps
yes
Biceps pulley - with support
no
Lifting his foot on the trapeze
no
Spreading your (thigh)
no
Home gym inSPORTline ProfiGym N10 - alternatives -
all in stock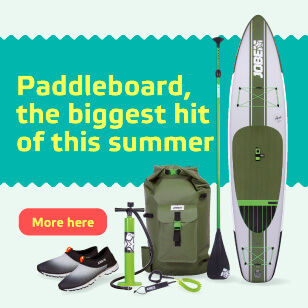 Home gym inSPORTline ProfiGym N10 is included in the following categories: