Home Gym inSPORTline Profigym C200
Compact home gym that allows you to perform dozens of exercises! Since it features a folding bench, pull-up bar, exercise arms and cable system, it will meet all your requirements.
Recommended accessories
Description
Parameters
Alternatives (8)
Home Gym inSPORTline Profigym C200
The Home Gym inSPORTline Profigym C200 is an outstanding multi-purpose home gym. The built-in bench and cable system make it perfect for workout enthusiasts while the compact frame takes up minimum space. Add the adjustable exercise arms (butterfly) and multi-purpose pull-up bar, and what you get is an amazing home gym! You might also appreciate the adjustable bench, which you can tilt in both directions and therefore change your position in a matter of seconds. If you want to use only the pull-up bar or the upper pulley, you can tilt the bench all the way down.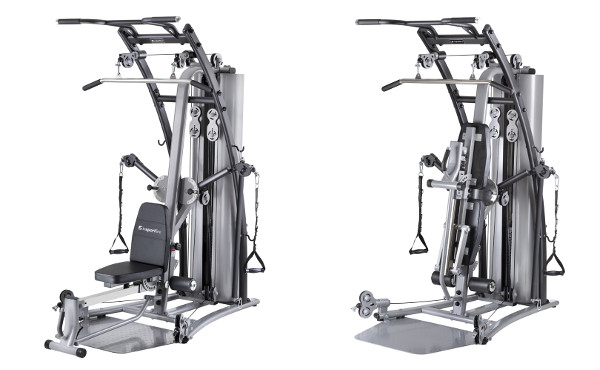 The exercise arms can be adjusted to 7 different positions, allowing you to focus on different muscle groups. The frame also features 5 hooks on which you can hang attachments that you're not using. Then there's an upper pulley with double-handed handle and two single-handed lower pulleys. The adjustable footrests (6 different positions) make sure you are in the right position when performing seated exercises.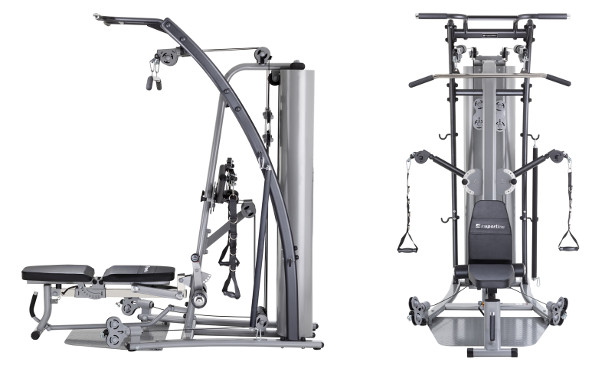 The anti-slip platform provides outstanding support during exercises with a tilted bench. When in this position, you can use not only the pulleys but also the pull-up bar, which offers two different grips (the ends of the handle are padded). All the stations are connected to a 90kg weight stack system.
Technical description:
Adjustable counterweight pulleys
Folding bench
Exercise arms can be adjusted to 7 different positions
Backrest can be adjusted to 5 different positions
Seat can be adjusted to 8 different positions
Footrest can be adjusted to 6 different positions
Multi-purpose pull-up bar
Easy resistance adjustment
Hooks for hanging attachments
Dimensions: 225 x 138 x 208 cm
Seat dimensions: 48 x 31 cm
Backrest dimensions: 48 x 31 cm
Weight: 163 kg
Weight stacks: 90 kg (1 x 9 kg + 18 x 4.5 kg)
Weight limit: 150 kg
Category: H (EN 957) – suitable for home use
Package dimensions: 5 boxes – 1 pc.: 192 x 59 x 27 cm, 1 pc.: 129 x 104 x 21 cm, 3 pcs.: 29 x 17 x 12 cm
Accessories included:
Double-handed extension – upper pulley
Long bar (w/ eyelets) – upper pulley
2 x single-handed extensions – lower pulley
Training stations:
Butterfly with back support
Reverse butterfly with chest support
Seated shoulder presses
Cable pull-ups
Cable squats
Rowing (lower pulley)
Tricep cable curl
Bicep cable curl
Side raises
Pull-up bar chin-ups
Pull-up bar push-ups
Extended 10-year warranty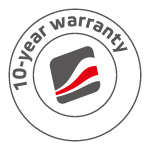 Recommended by Petr Kopřiva, inSPORTline Fitness Coach
Regular training improves your physical fitness, helps you lose weight and strengthens your cardiovascular system.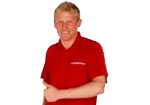 Exercised body areas: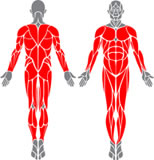 Home Gym inSPORTline Profigym C200 - Documents to download
Home Gym inSPORTline Profigym C200 - Product parameters
Weight limit (kg)
By observing the weight limit of the product, you significantly increase its service life and prevent it from wearing down prematurely. It is not recommended to exceed this limit.
150 kg
Weight
The total weight of the product.
163 kg
Maximum user height
200 cm
Butterfly with back support
yes
Butterfly with chest support
yes
Pick-up roller (upper)
yes
Pick-up sitting with chest support
yes
Biceps pulley - with support
no
Arm raises (shoulders)
yes
Adduction and abduction (thighs)
yes
Cable exercises (abdomen)
yes
Home Gym inSPORTline Profigym C200 - alternatives -
all in stock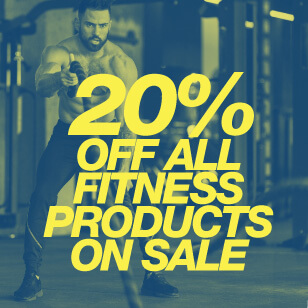 Home Gym inSPORTline Profigym C200 is included in the following categories: