Multi-Gym inSPORTline Phanton
Multi-gym for effective and ergonomic training, stair stepper, bench and multi-press.
Recommended accessories
Description
Parameters
Alternatives (8)
Video (1)
Multi-Gym inSPORTline Phanton
Despite its sturdiness, the Multi-Gym inSPORTline Phanton was designed for creative training even in confined spaces. The solid frame, high-quality cables and durable surface coating make sure this multi-gym will not let you down. There is an electronic exercise counter for the stair stepper, bench and the upper and lower pulley. The seat is adjustable both vertically and horizontally, allowing you to exercise comfortably and in an ergonomic position. Extra strength is transferred through the pulley system. The Multi-Gym inSPORTline Phanton is recommended for hotel, club and home use.
Technical description:
Sturdy steel frame with covered weights
Ergonomic padding and adjustable backrest made of synthetic leather (middle part can be adjusted to 3 positions)
Horizontally and vertically adjustable seat (2 positions)
Electroplated surface
Made of 50 x 50 mm steel tubes
Reinforced fiberglass pulleys with industrial bearings
Cables made of coiled aircraft steel with highly durable vinyl surface
Multi-purpose electronic counter for stair stepper, bench and upper and lower pulley
Weights: 65 kg with high strength transfer (7 x 3.62kg (8 lbs.), 7 x 4.53kg (10 lbs.), 1 x 8kg fixed weight)
Depending on the space available to you, you can place the stair stepper and parallel bar behind the rest of the equipment or on the right or left side (L-shaped assembly)
Maximum user height: 195cm
Base dimensions: L 230cm x W 85cm x H 215cm
Space necessary for fully assembled multi-gym: L 264cm x W 130cm x H 215cm
L-shaped base dimensions: L 198cm x W 130cm x H 215cm
Space necessary for multi-gym assembled in L-shape: L 228cm x W 163cm x H 215cm
Weight: 165.5kg
Weight limit: 150kg
Stair stepper weight limit: 120kg
Category HC (EN 957) 
Exercises available on Multi-Gym inSPORTline Phanton:
Biomechanical linear movement provided by the patented design with a wide range of adjustment options
Stair stepper with adjustable resistance
Parallel bars for dips and intense ab exercises
Butterfly station for chest muscle exercises (as well as rhomboid muscle exercises)
Bench presses
Multi-press
Cables for rowing simulation
Thighs, calves and glutes exercises (pulls)
Upper back pulley (both in front of and behind body)
Lower pulley exercises (pulling up or vertically)
Rowing simulation
Leg curls
Strength transfer index according to TÜV/GS standards:
Butterfly: 1:1.55
Bench presses: 1:1.68
Upper back pulley: 1:1.3
Leg curls: 1:2
Recommended by Petr Kopřiva, inSPORTline Fitness Coach
Regular training improves your physical fitness, helps you lose weight and strengthens your cardiovascular system.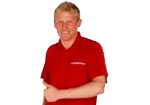 Exercised body areas: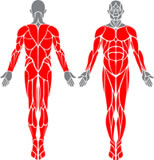 Multi-Gym inSPORTline Phanton - Documents to download
Multi-Gym inSPORTline Phanton - Product parameters
Weight limit (kg)
By observing the weight limit of the product, you significantly increase its service life and prevent it from wearing down prematurely. It is not recommended to exceed this limit.
150 kg
Weight
The total weight of the product.
165.50 kg
Maximum user height
195 cm
Butterfly with back support
yes
Butterfly with chest support
no
Pick-up roller (upper)
yes
Pick-up sitting with chest support
no
Biceps pulley - with support
no
Arm raises (shoulders)
no
Adduction and abduction (thighs)
no
Cable exercises (abdomen)
yes
Multi-Gym inSPORTline Phanton - alternatives -
all in stock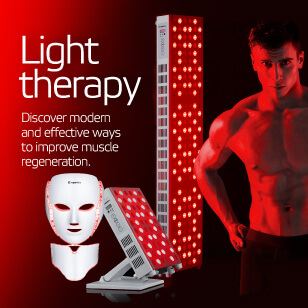 Multi-Gym inSPORTline Phanton is included in the following categories: