How to Choose a Treadmill?

Running as a sport is very natural for humans and is currently on the rise. Thanks to the growing popularity of running, our treadmills are increasingly popular for those who refuse to say goodbye to running in the winter months for a long time! Therefore we bring you some tips and advice that will help you to choose the right treadmill ...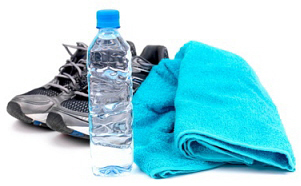 Don't be afraid of running on a treadmill
Treadmills had seen over the years of its development a number of modifications and improvements, making it more and more user-friendly. Compared to classic outdoor running in countryside, the treadmill offers the benefits of home comfort, you will not be affected by the weather or deal with the situation around you (city rush and traffic, stray animals, etc.) and you can plan your training according to you. Today's treadmills are also foldable thanks to the folding mechanisms, and can be moved easily thanks to the transport wheels, so it is not a problem to run, for example, in the living room while watching your favorite TV show or music channel.
Treadmill use
home treadmills – suitable for your home gym or a living room, less expensive, easy to store, quiet, perfect for weight reduction and better physical fitness of your entire family
club treadmills – suitable for club and hotel gyms, many functions, higher quality and also higher price
professional treadmills – suitable for commercial gyms and fitness centres, where is expected almost permanent use, meeting the strictest European standards, but they cannot be folded
Engine, dimensions, load capacity and other parameters
Inside each inSPORTline motor treadmill is instaleed electric motor that is powering the treadmill during training. Treadmills with 1 - 2 HP are designed for people with lower weight, for occasional home training of walking or slow to medium speed running. On the other hand, treadmills with higher power are already among the machines suitable for people with higher weight, the whole family or daily intensive training. If you are worried that the rule "the more powerful, the noisier" applies, then we have good news for you! Usually the morefull the engine is the less noise is produced.
If you are considering purchasing a treadmill, then the size of the treadmill, and therefore the size of the treadmill belt of a specific treadmill, should also be one of the decisive factors for you. Treadmills with a narrower and shorter belts will again serve more for walking and slower running, or for athletes with a lower weight, on the other hand belts with a wider (over 46 cm) and longer belt (at least 140 cm) will offer significantly greater user comfort to all users regardless of body proportions, even when running very fast.
The load capacity of the treadmill is another important factor. You will find the load capacity listed with each of our treadmills, and the good advice is that the maximum load capacity of a treadmill should always be slightly higher than the weight of the heaviest user! So if your weight is, for example, 80 kg and you are considering buying a belt with a load capacity of 110 kg, then the choice is correct. Definitely not the other way around!
You can make your training more interesting by runnig uphill, so most machines have the option to incline the treadmill to several positions. Incline adjustment is usually done electronically, so everything is comfortable. The decisive factor when choosing a treadmill can then be the maximum angle of inclination that the treadmill can offer.
Treadmills measure speed, mileage, exercise time, some can track your heart rate, burned calories and body fat. Preset programs with a selection of route profile settings that you select on the display are common, and today the machines are often offered the option of connecting a treadmill to a smartphone or tablet. (inCondi treadmills).
Other features and equipment include wireless chest strap connection, audio jack, speakers, integrated fan and similar features.
Motorless Treadmill
A somewhat separate subcategory are the so-called motorless treadmills. These work on the principle of acting against the inclined belt by the center of gravity. These treadmills, as the name suggests, has no motor and you run it with your own energy. This type of training is significantly different from running on a classic motorized treadmill, and it should be noted that the effectiveness of such training is comparable to running on a motorized treadmill. It is important to know that motorless treadmills are, by their very nature, more of a simulation of walking uphill and training for walking or very slow running, and you are holding on to the handles, thanks to which you can better move against the tread.  In any case, it is a very suitable option for those of you who are closer to this type of movement. The motorless treadmill is therefore not designed for running at higher speeds.
Technology of inSPORTline treadmills
Modern inSPORTline treadmills have a lot of functional "tweaks" that will take care of your undisturbed training on our treadmills. The most important ones include:

Heart Rate Control
Higher models of treadmills offer HRC technology, which allows you to smoothly adjust the training pace to your current heart rate. Part of such treadmill is the so-called chest belt, which can be fastened around the chest during training and wirelessly read and transmit information about your heart rate to the treadmill unit. It can then react when your heart rate exceeds the required values by decreasing or, conversely, increasing the load, in this case the running speed.
 
Silent Motion Technology
Thanks to technological modifications, we have obtained powerful motors with maximum quiet operation, increased engine cooling effect and extended service life. We have minimized the noise of the treadmill to a minimum, so that your training is a truly undisturbed sports experience.
 

Shock Absorbing System 
A unique system of suspension of the treadmill surface using special silent blocks. Thanks to this technology, running on inSPORTline tradmills is significantly more gentle on your joints than classic outdoors running . In addition steps on the treadmill are largely soundproofed. The technology is used in its modifications for cheaper and more expensive models of treadmills.

Easy Fold System
You can handle the folding of the inSPORTline treadmill with one hand! The simple and efficient piston mechanism enables very easy unfolding and folding of the treadmill, which can handle even a child!
 

Touch & Run controls
We strive to offer features where you are really looking for them. That's why we've placed important function buttons for changing the speed or inclination of the treadmill directly into the side handles so that you have them at hand at all times. More complex programs can then be found under speed dials directly on the main treadmill control panel. You can start and end training with one button.
Watch your heart rate!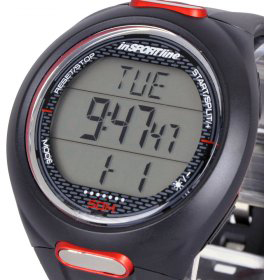 If you want to lose weight effectively and correctly, it is necessary to avoid many mistakes that can devalue your efforts. It is not desirable to catch your breath during exercise and move to the limit of exhaustion. Experts, on the other hand, recommend monitoring your heart rate during exercise and adjusting your exercise. If you overextend and your heart beats like a race at a frequency around 180 or more BPM, your efforts are largely useless. In this state, your body is not able to burn fats, the energy breakdown is simply slow for the body under such a large load, and therefore the body reaches for fast sugars, which are stored in the muscles and thus begin to damage the muscles. To maintain the correct heart rate, you can use the above-mentioned HRC (Heart Rate Control) program or special sports watches, so-called sporttesterů.

Therefore, in order to lose weight effectively = burn fat, it is necessary to achieve the so-called aerobic activity, which is a long-term sports activity with a length of over 20 minutes with a constant load on the body in which your heart beats at optimal speed. This optimal heart rate for an adult ranges between about 120-145 beats per minute, depending on the sex, age, height and weight of each individual. The heart rate must therefore always be calculated individually for each person!

See the guide for a more detailed explanation and heart rate calculation "How to Correctly Exercise with a Sports Watch?".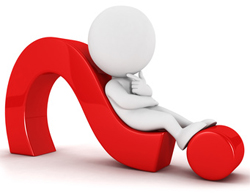 So how do you choose the right treadmill?
If you want to buy a treadmill, then you definitely want it to last you for many years. Therefore, carefully consider how often you plan to run and for how long, take your weight into account, consider how much comfort you expect from the treadmill and choose according to these parameters.. Treadmill is a technologically more complex cardio device and underestimating, for example, the load capacity or the comfort of a wider treadmill belt does not pay off. The golden rule applies to treadmills "the more the better", therefore, the more robust (heavier) the treadmill is, the more powerful the engine or the wider and longer its treadmill belt is, the better for your regular and undisturbed training.
Comparison of inSPORTline treadmills
5 tips on how to choose a treadmill
Assembly of treadmills
Treadmill maintenance
And get a treadmill to your home too!