Top 10 products:
This trampoline allows you to exercise and have fun at the same time. This safe trampoline will fit right into your garden, its 150kg weight limit and 305cm diameter make it suitable for both children and parents.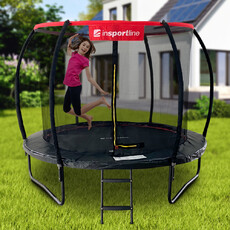 Easy-to-fold construction, cruise control, wide deck, front and rear light, turn signals, suspended wheels, fenders, high max speed, long distance range, remote locking system.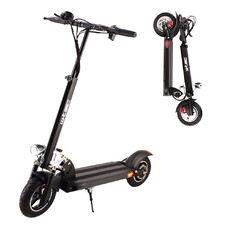 Powerful men's mountain e-bike with 27.5" wheels, an ultra-powerful battery and a center drive for a fast and unbridled ride! This bike is well balanced and features hydraulic disc brakes and an adjustable fork.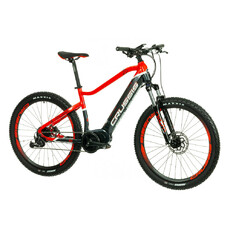 Easy-to-control all-around paddle board suitable for water fun as well as trips! Its stable construction with a high weight limit makes this board suitable for beginners as well as experienced users.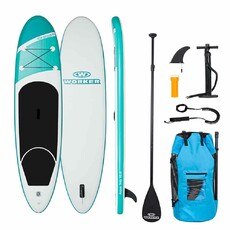 High-quality materials, 100mm PU wheels, ABEC 7 bearings, extremely durable, original design.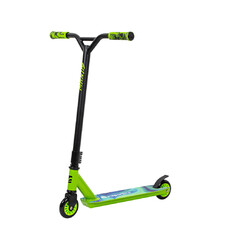 Sturdy treadmill with sizable running deck, HRC program, electronic inclination, suspension, quiet running, chest strap.
Powerful e-scooter perfect for shopping rides and trips, comfortable height-adjustable seat, rear suspension, folding handlebars, basket, fenders, ignition switch key lock.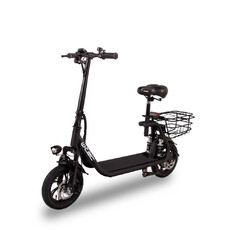 Comfortable fitness rollerblades for those who want to enjoy each and every ride! 84mm wheels and high-quality ABEC 7 bearings provide amazing riding characteristics.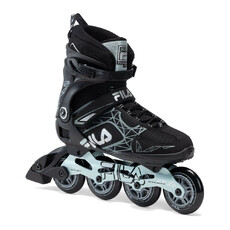 Multi-purpose dip station and dumbbell set all in one – an ideal way to exercise the whole body at home!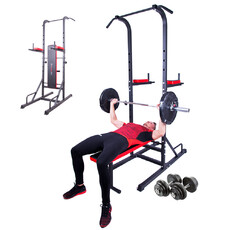 Elegant elliptical trainer, quiet running, comfortable handles, number of features.