Vibration Massage Belt inSPORTline Rexabelt
4 massage belt types, glass foot board, 5 adjustable motor heights, quiet running.
Recommended accessories
Vibration Massage Belt inSPORTline Rexabelt
Vibration Massage Belt inSPORTline Rexabelt is a massage device for active body relaxation that effectively eliminates excessive fat and relieves muscle tension. Vibrations stimulate blood circulation and the lymphatic system, strengthen your arm, leg and ab muscles, as well as glutes and counteract water retention. These beneficial effects have been proven over time by many satisfied users. Vibration Massage Belt inSPORTline Rexabelt has 4 types of vibration belts with various effects. Thanks to an easy attachment mechanism, you can quickly and easily choose the belt that best corresponds with your needs. You can adjust the height to 5 different levels, so that any user may use it. The comfort glass footboard has anti-slip areas that ensure maximum stability during exercise. Other advantages include a motor with 80 W output, vibration settings and 100 kg weight limit. Thanks to these qualities, Vibration Massage Belt inSPORTline Rexabelt has become a very popular and sough-after home-use exercise equipment.


Main advantages:
Modern design
Helps with quick and effective body toning and weight reduction
Vibrations increase the effect of the exercise up to three times
Special massage footboard with adhesive grooving stimulates blood circulation and relieves and massages your feet, palms, glutes, back, etc.
Stimulates quick regeneration after physical exertion
Especially suitable for the warm-up or cool-down phase of your training (running, inline skating, cycling, skiing…)
The machine can also be used for relieving rheumatism or ailments affecting joints and bones (after consultation with your physician only)
Stimulates blood circulation
Relieves joint and muscle aches and stiffness
Improves balance and coordination
Effective against cellulitis
Relieves stress and depression
Increases growth hormone levels
Technical description:
High-quality multi-purpose vibration machine
Motor output: 80 W
5 motor height levels
Vibration frequency: 12 – 25 Hz
4 types of belts
4 vibration levels
Glass footboard
Anti-slip foot pads
Footboard dimensions: length 80 cm x width 48 cm x height 123 cm
Weight: 18.6 kg
Weight limit: 100 kg
Category HC (EN 957), suitable for home use only
4 belt types part of the package
Turbo Belt – unique turbo belt suitable for hip, thigh and glutes massage
Anti-Cellulitis Belt – against cellulitis
Double Belt - 

suitable for back and chest relaxation

Grip Belts – with grips suitable for relaxation massage while shaping your arms
Main effects:
Active body relaxation
Eliminating excessive fat
Relieving muscle tension
Stimulation of blood circulation and the lymphatic system
Strengthening arm, leg, ab muscles, as well as glutes
Extended warranty applies to this product.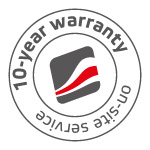 Recommended by Petr Kopřiva, inSPORTline Fitness Coach
Regular training improves your physical fitness, helps you lose weight and strengthens your cardiovascular system.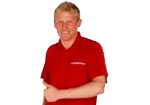 Vibration machines help you focus on these areas: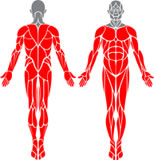 Vibration Massage Belt inSPORTline Rexabelt - Documents to download
Vibration Massage Belt inSPORTline Rexabelt - Product parameters
Vibration type
Vibration belt
The machine features a belt connected to a vibration motor.
Vibrating deck dimensions
80 x 40 cm
Vibration frequency
12 - 25
Weight limit (kg)
By observing the weight limit of the product, you significantly increase its service life and prevent it from wearing down prematurely. It is not recommended to exceed this limit.
100 kg
Number of vibration speeds
4
Compensating for uneven floor
no
Display
Device displays time and vibration values.
no
Computer Control
Integrated
Dimensions when fully assembled
length x width x height
80 x 48 x 123
Weight
The total weight of the product.
18.60 kg
Usage category
Home use
Only suitable for home use.
Vibration Massage Belt inSPORTline Rexabelt is included in the following categories: