Vibration Belts
Vibration belts are modern vibration machines for active body relaxation. They effectively help with losing excessive weight and with muscle relaxation. Vibration belts inSPORTline stimulate blood circulation and the lymphatic system, strengthen arm, leg and abdominal muscles as well as the glutes and prevent water retention. Every product has an assortment of different belts, each with a different effect on the body.
Free delivery
Special offer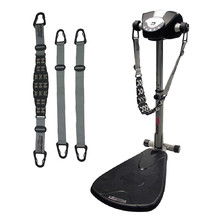 Vibration Belt inSPORTline ResoBelt
275,50 € (30%)
193,10

€
A machine with 3 types of massage belts, plastic deck, 6 motor height levels, …
Vibration type
Vibration belt
Vibrating deck dimensions
68 x 48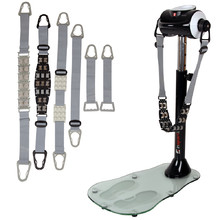 Vibration Massage Belt inSPORTline Rexabelt
378,40 € (33%)
254,90

€
5 massage belt types, glass foot board, 5 adjustable motor heights, quiet running.
Vibration type
Vibration belt
Vibrating deck dimensions
80 x 40 cm