Treadmill inSPORTline inCondi T6000i
Can be connected to an app, sizable running deck, pause function, quality suspension, 30 programs, high weight capacity, very sturdy frame.
Recommended accessories
Description
Parameters
Alternatives (5)
Video (6)
Treadmill inSPORTline inCondi T6000i
Treadmill inSPORTline inCondi T6000i is a professional treadmill suitable for commercial use. The treadmill has a variety of functions and safety features, for example a sophisticated control panel with a backlit LCD display, a reliable AC motor with maximum output of 4 HP or 18 adjustable inclination levels or sturdy braces from hardened plastic along the whole running deck. You can connect the treadmill to your tablet or iPad through Bluetooth and the FitShow app.
The backlit LCD display shows all the information you may need – speed, time, distance, heart rate frequency or the number of burnt calories. Other advantages of the inSPORTline inCondi T6000i treadmill include a quiet running, handlebar heart rate sensors or 22 km/h maximum speed. With a well-geared engine the treadmill can be used for walking. The sturdy frame with a 163 x 55 cm running deck and 160 kg weight limit guarantees high durability during exercising. inCondi T6000i has a noise-limiting shock absorbing system (SAS) that significantly cushions impacts. To ensure the user's maximum safety, the treadmill has a safety key that can be pulled out to immediately stop the treadmill.

To achieve the best results during training, the treadmill is equipped with a sophisticated control panel. On the panel, you can choose from 24 pre-set programs, 3 user programs, 2 HRC programs or a manual mode that will allow you to adjust settings exactly according to your needs. The treadmill also has a Pause function. Thanks to this, you can interrupt your training for a while and that come back without losing your progress. An unusual feature presents the Matrix function that counts 400 m long laps. The control panel also has a holder for your smart devices or e-book readers. A nice bonus is the auto-lubrication feature. Just fill our tank with silicone oil as soon as the warning light on the control panel warns you. Maintaining the machine is minimal. Thanks to these features, Treadmill inSPORTline inCondi T6000i is a sought after commercial model that can be used for home or club use as well.


Key attributes:
extremely efficient and reliable AC motor
possibility to connect with applications via Bluetooth


Zwift  (Android 7.0+/ iOS 9.0+) and support application Zwift Companion (Android 7.0+/ iOS9.0+) for control of the device from phone

training in the form of a game in a 3D virtual environment
setting goals and creating a training plan
possibility of communication with other users online
create your own avatar to represent you on the screen
compatible with Apple Health, Strava, Training Peaks, Garmin Connect, Adidas Training, Map My Fitness, Today's Plan

Kinomap (Android/ iOS) - when selecting the machine type, select Elliptical and select Fitshow as the machine brand
inSPORTline is not a developer of the mentioned applications and does not accept responsibility for possible errors or incompatibilities of applications (in case of problems we are willing to help)

user-friendly controls
Pause function
Matrix function - a race on a 400 m circuit
sturdy frame with durable coating
braces made of hardened plastic along the whole running deck
safety side rails with anti-slip surface
Can be used for walking
HRC program: this machine can increase or decrease the resistance to keep your heart rate in optimal heart rate zone
computer displays: time, speed, distance, heart rate frequency, calories
Technical description:
motor output
4 HP
running deck dimensions
163 x 55 cm
inclination
electronic
number of inclination levels
18
maximum inclination
6.2° (10.85 %)
speed
1 - 22 km/h
suitable for walking
yes, without limitation
total number of programs
30
pre-set programs
24
user programs
3
HRC program
yes
manual mode
yes
heart rate frequency sensors
yes
bottle holder
yes
tablet holder
yes
transport wheel
yes
system to compensate for uneven floor
yes
suspension
Shock Absorbing System
safety key
yes
chest strap receiver
yes, for unencrypted analog 5kHz signal


recommended 

Sigma 5kHz (range 1 meter, with the possibility of replacing the battery) 

or 

Polar T34

 (

range 

4 m, 

without the possibility of replacing the battery

)

chest strap part of package
no
audio input
yes
folding frame
no
dimensions
h150 cm x w86 cm x l215 cm
dimensions while folded
***
weight limit
160 kg
weight
190 kg
power input
220V, 230V
category
SB (dle EN957)
use
commercial, club, home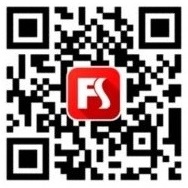 About FitShow

Functions
INDOOR – records your exercise on the trainer
OUTDOOR – records your exercise outside, using GPS
 INDOOR program
Running in scenic environments – road, wilderness, glacier, mild climate, desert
Maps – choose a pre-set track according to a map
10 pre-set programs – a walk, race walk, high intensity, endurance and others (only treadmills)
5 HRC modes - exercising according to heart rate (only treadmills)
possibility of long-term exercise planning (only for treadmills)
Displayed information
Time passed
Calories burnt
Distance covered
Steps per minute
Heart rate
Average speed
Average pace
Recommended by Petr Kopřiva, inSPORTline Fitness Coach
Regular training improves your physical fitness, helps you lose weight and strengthens your cardiovascular system.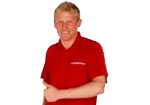 Lukáš Rosol, a professional Czech tennis player, recommends running on inSPORTline treadmills.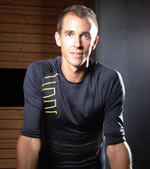 Treadmills help you focus on these areas: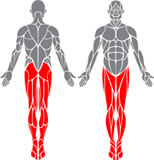 Treadmill inSPORTline inCondi T6000i - Documents to download
Treadmill inSPORTline inCondi T6000i - Product parameters
Motor output
The higher the output, the higher the user weight limit. Treadmills with high output can also move faster.
4 HP
Deck inclination
Running deck inclination is one of the most important aspects of a treadmill. The outmost majority of motorized treadmills feature electronic inclination. Cheaper models either have fixed or manually adjusted inclination.
electronic
The running deck is inclined electronically thanks to the motor. The most convenient option.
Number of incline levels
States the number of available incline levels.
18
Running deck length
Generally speaking, the longer the running deck, the more comfortable exercise the treadmill provides. For taller people, minimum recommended running deck length is 140 cm. Running decks on professional treadmills are suitable for everyone.
163 cm
Suitable for walking
yes
The treadmill can be used for walking without limitations.
Total number of programs
The total numner of pre-set and user programs, manual mode and HRC program (if applicable).
30
Number of preset programs
24
User programs
User programs are programs that can be set according to the requirements of the user and saved into the memory of the treadmill's console.
3
Heart rate frequency sensors
yes
Tablet holder
A tablet holder doesn't have to be used only for a tablet. You use it to prop up a book, magazine or a mobile phone.
yes
System for adjusting to uneven surface
yes
Suspension
Shock Absorbing System
Large flexible and absorbing elastomer pads in the frame of the running deck.
Safety key
A necessary part of every treadmill - a magnetic safety with a clip attached to your clothing that, when pulled out, immediately stops the treadmill.
yes
Audio jack
If the treadmill features an audio jack (3.5 mm), you can connect it to your phone and replay music through inbuilt loudspeakers.
yes
Height when unfolded
150 cm
Width when unfolded
86 cm
Length when unfolded
215 cm
Treadmill type
Treadmills without motor are moved via the force created by the user's legs and subsequent inertia. Motorized treadmills feature and electric motor that moves the running deck. On these treadmills, you can adjust the running speed at will.
Motorized
Features electric drive that allows you to choose the speed of the running belt.
Weight
Generally speaking, the heavier the treadmill, the more robust it is and the longer its service life. The weight of professional treadmills can far exceed 100 kg.
190 kg
Power Source
Most treadmills are powered via 220/230V outlet. Treadmills without motors only require batteries for their control panels.
220V, 230V
Class
Category according to EN standard: H (Home use) for home use, S (Studio) for commercial and club use. The letters A, B and C denote the presicion of data measurement.
S (EN957)
Commercial or semi-commercial treadmill. Also suitable for home use.
Intended use
Home treadmills are suitable for home use only. The higher-quality club treadmills can be used in hotels, school gyms, public gyms, etc. Commercial treadmills can be used anywhere, mainly in professional commercial fitness centres.
commercial, club, home
For large commercial gyms where almost permanent use is expected. Also suitable for smaller gyms or home use.
Technology
inCondi
inSPORTline inCondi trainers are able to connect with your smartphone or tablet. A special app then allows you to enjoy your training on a whole new level, for example through virtual tracks all over the world! The apps also save your training data and follow long-term statistics.
Treadmill inSPORTline inCondi T6000i - alternatives -
all in stock
Treadmill inSPORTline inCondi T6000i is included in the following categories: