Treadmill inSPORTline inCondi T6000i
Can be connected to an app, sizable running deck, pause function, quality suspension, 30 programs, high weight capacity, very robust frame.
Recommended accessory
Description
Parameters
Video (3)
Treadmill inSPORTline inCondi T6000i
Treadmill inSPORTline inCondi T6000i is a professional treadmill suitable for commercial use. The treadmill has a variety of functions and safety features, for example a sophisticated control panel with a back-lit LCD display, a reliable AC motor with maximum output of 4 HP or 18 adjustable inclination levels or sturdy braces from hardened plastic along the whole running deck. You can connect the treadmill to your tablet or iPad through Bluetooth and the FitShow app.
The back-lit LCD display shows all the information you may need – speed, time, distance, heart rate frequency, Matrix function or the number of burnt calories. Other advantages of the Treadmill inSPORTline inCondi T6000i include a quiet running, handlebar heart rate sensor or 22 km/h maximum speed. The robust frame with a 163 x 55 cm running deck and 160 kg weight limit guarantees high durability during exercising. To ensure the user's maximum safety, the treadmill has a safety key, that can be pulled out to immediately stop the treadmill. The treadmill also has a pause function, so you can leave it for a while without having to start your exercise again afterwards. To achieve the most accurate results, the sophisticated control panel offers 24 pre-set programs, 3 user programs, 2 HRC programs and a manual program that you can set according to your exact needs. The control panel also has a holder for your smart devices or e-book readers. Thanks to these features, Treadmill inSPORTline inCondi T6000i is a sought after commercial model that can be used for home or club use as well.
Technical description:
Efficient motorized treadmill with electronic inclination adjustment
Maximally efficient and reliable AC motor
Maximum motor output: 4 HP
Steady motor output: 2 HP
Speed: 1 – 22 km/h
Large safety button that will stop the treadmill immediately in case of danger
18 inclination levels
Maximum inclination: 6.2° (10.85%)
Suspension: acoustic system SAS (Shock Absorbing System)
Handlebar heart rate sensors (range 40 – 190)
Speed and inclination quick keys on handlebars
Chest strap not part of the package
Back-lit LCD display
24 pre-set training programs
3 user programs
2 HRC programs (heart rate control)
Pause function
The treadmill can be connected to the FitShow app
Control panel displays: time, speed, distance, heart rate frequency, calories
3.5 mm audio jack, loudspeakers
Easy and intuitive control
Robust frame with resistant surface
Braces from enforced plastic along the entire running deck
Safety side rails with anti-slip surface
Running deck dimensions: 163 cm x 55 cm
Dimensions after assembly: length 215 x width 86 x height 150 cm
Weight limit: 160 kg
Weight: 190 kg
Category S (EN 957) – suitable for commercial use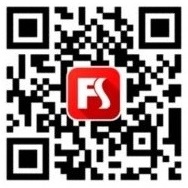 FitShow App requirements:
Operating system: Android 4.3 and higher, iOS 8.0 and higher (or iPhone 4S and newer)
Bluetooth: 4.0 and newer
System requirements are the same for both phones and tablets
Windows phones are not supported
FitShow App functions
INDOOR – records your exercise on the treadmill
OUTDOOR – records your exercise outside, using GPS
INDOOR program
Running in scenic environments – Gobi, prairie, an iceberg, forest, desert
Maps – choose a track according to a map
10 pre-set programs – a walk, race walk, high intensity, endurance and others
Target – target time (min), target distance (km), target calories (kcal)
Displayed information
Time passed
Calories burnt
Distance covered
Steps per minute
Heart rate
Average speed
Average pace
Recommended by Petr Kopřiva, InSPORTline Fitness Coach
Regular training improves fitness level, supports weight loss and strengthens cardiovascular system.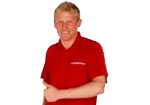 Běhání na pásech inSPORTline doporučuje Lukáš Rosol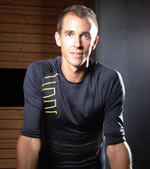 Cvičením na rotopedu inSPORTline posilujete tyto partie: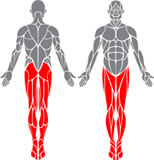 Treadmill inSPORTline inCondi T6000i - Documents to download
Treadmill inSPORTline inCondi T6000i - Product parameters
Running deck length
163 cm
Deck inclination
electronic
Maximum elevation
6.2° (10.85 %)
Total number of programs
30
Number of Preset Programs
24
Heart rate frequency sensor
yes
System for adjusting to uneven surface
yes
Suspension
Shock Absorbing System
Height when unfolded
150 cm
Width when unfolded
86 cm
Length when unfolded
215 cm
Intended use
commercial, club, home
Treadmill inSPORTline inCondi T6000i is included in the following categories: