Paddleboard Leashes
Leash, also called surfing leash or a safety rope, is an essential safety feature that must be a part of your every paddleboard trip. The leash prevents the paddleboard from floating away if you fall. It can also be a life-saver in unfavourable conditions or when you are tired.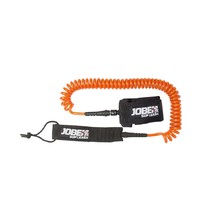 Paddleboard Leash Jobe 3m – Orange
Coiled paddleboard leash with nylon cuff, fast and easy attachment.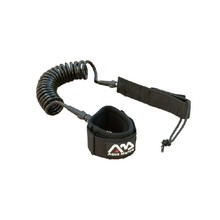 Paddleboard Coil Leash Aqua Marina - Black
28,70 € (13%)
25,10

€
Designed especially for 270-380cm paddleboards, nylon cuff, quick and easy attachment.