Bags and Backpacks for Paddleboard Transport
Paddleboard backpack is a handy accessory for every inflatable paddleboard owner. Aside from a folded board, you can use it to also transport the paddle, pump, fins and a leash - basically everything you may need for a paddling trip. All you need to do then is to pick up the backpack and head out.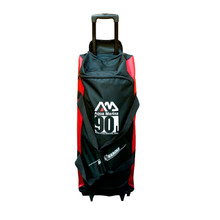 Travel Bag Aqua Marina 90l
Super-light polyester material, zinc-coated pull rod, wheels, 35x85cm.
Buy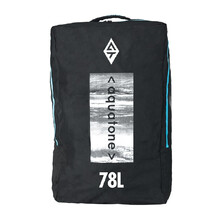 Paddle Board Backpack Aquatone Compact SUP 78 L
Compact backpack with padded shoulder straps suitable for inflatable paddle boards …
Buy