Treadmill inSPORTline inCondi T400i -
SPECIAL OFFER
Sturdy treadmill that can be connected to a tablet, sizable running deck, HRC program, chest strap, suspension, electronic inclination, quiet running.
Recommended accessories
Description
Parameters
Alternatives (8)
Video (2)
Treadmill inSPORTline inCondi T400i
Treadmill inSPORTline inCondi T400i is a high-quality treadmill designed for home and club use. The treadmill offers many functions and safety features, such as a high quality control panel with backlit LCD display, motor with maximum output of 3.5 HP and 22 inclination levels. The treadmill can be connected to your tablet or iPad via Bluetooth and the iRunning+ app. This app allows you to virtually run through premade routes. Thanks to Google Maps and Street View, you can watch the course of your route on device's display. The app also enables the adjustment of all settings through the tablet/iPad.
The backlit LCD display shows a number of useful data, such as your training speed, time, distance, heart rate or burned calories. Other advantages of treadmill inSPORTline inCondi T400i include quiet running, heart rate sensors in handlebars, maximum speed 22km/h and transport wheels for easy manipulation. The sturdy frame with with a 140 x 53 cm running deck and 180 kg weight limit ensure the treadmill's great durability. The treadmill is equipped with noise-limiting system and rubber shock absorbers. To provide maximum safety, treadmill inSPORTline inCondi T400i includes a safety key, which automatically stops the running belt if it gets pulled out. The computer is designed to provide you with accurate data about your training, offering 99 pre-set programs, 3 user programs and a manual mode that allows you to adjust the treadmill according to your currrent needs. For even better comfort, There is a holder on the control panel for electronic devices or books.
Treadmill inSPORTline inCondi T400i also offers a body fat measurement function. You'll need to grip the handlebar heart rate sensors or wear a chest strap, but you'll find out your body fat index (BMI) in a moment. Thanks to all the excellent features and functions, Treadmill inSPORTline inCondi T400i has become a popular and widely sought after home use treadmill.


Key attributes:

can be connected to the iC+ Training (iOS) app via Bluetooth
can be connected to the iRunning+ (Android) app via Bluetooth to tablet
sturdy frame
durable coating
user-friendly controls
a great number of programs
Body Fat test (measuring your fat percentage)
high-quality loudspeakers
inbuiult cooling fan
HRC

 

program

:

this machine can increase or decrease the resistance to keep your heart rate in optimal heart rate zone
computer displays: time, speed, inclination, distance, calories, heart rate

Technical description:

motor output
3.5 HP
running deck dimensions
140 x 53 cm
inclination
electronic
number of inclination levels
22
maximum inclination
4° (7 %)
speed
 1 - 22 km/h
suitable for walking
maximum of 30 minutes under 6 km/h


after that it is recommended to take at least 15 min pause

total number of programs
113
pre-set programs
99
user programs
3
HRC program
yes
manual mode
yes
heart rate frequency sensors
yes
bottle holder
yes
tablet holder
yes
transport wheels
yes
system to compensate for uneven floor
yes
suspension
Shock Absorbing System
safety key
yes
chest strap receiver
yes
chest strap included
yes
audio input
yes
folding frane
yes
dimensions
h146 cm x w86 cm x l190 cm
dimensions while folded
h167 cm x w86 cm x l108 cm
weight limit
180 kg
weight
97 kg
power input
220V, 230V
category
HC (according to EN957)
use
home
Programs and the iRunning+ app options:
quick start
20 programs with preset speed and inclination
manual mode to set time, distance and calories
create your own program and save it in the treadmill's memory
HRC program for monitoring your heart rate
GYM center – iRoute: 

premade routes

 via Google Earth and Street View and pic your favourite track; the inclination of the running deck adjusts according to real-life terrain
you can share your training data on Facebook and/or Twitter
your training history
iRunning+ app requirements:
Android: tablet, display resolution 1280*752 and higher 

(10"+)

, Android 4.0 tablet and higher, Bluetooth
iOS: iPads only, 5.0 and higher
Wi-Fi connection recommended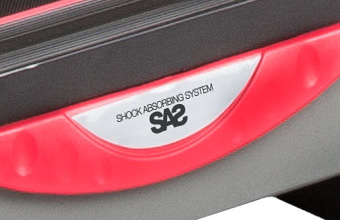 Super Silet Running
The treadmill is equipped with special noise-cancelling SAS (Shock Absorbing System) bracers that minimise the noise when your feet hit the running deck. The nearly silent motor also keeps the noise levels low. Because the treadmill makes minimum noise, it can also be used in flats.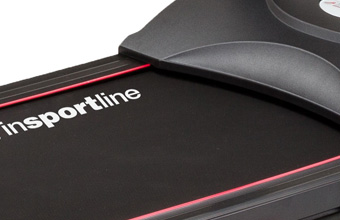 Great Stability and High Weight Limit
One of the treadmill's advantages is its overall quality. The trainer is very stable, partially thanks to the adjustable footpads that compensate for uneven floor. The 180-kg weight limit is a given.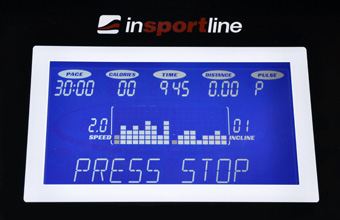 Many Available Programs
The treadmill offers a number of pre-set programs with various track profiles. There are also special programs, such as the FAT function that can measure your approximate body fat percentage, or the HRC program, that will adjust the resistance according to your heart rate frequency. You have also the option of setting your own user program (3), which helps you avoid inputting user data every time you use the treadmill.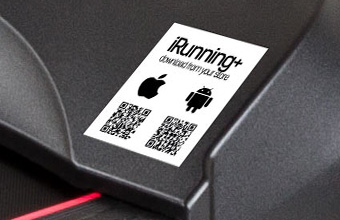 Connecting With a Tablet
The option of connecting your treadmill with the iRunning+ app is one of its main advantages. Through the app, you can adjust program settings, save your training data, share your progress on social media or monitor your current heart rate, speed, distance, etc.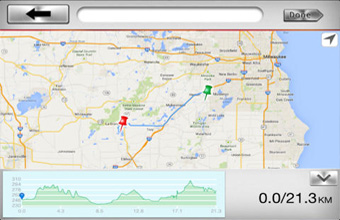 Run Anywhere in the World
The iRunning+ app allows you to run on premade routes, directly on Google Maps. This way, you can run through streets in Paris, on the beaches in Miami or in the Krkonoše mountains. While running, you'll be able to watch real-life pictures, just as you know from Street View. For your experience to be more realistic, the inclination of the running deck will adjust to simulate the actual terrain. Discover the world from the comfort of your home.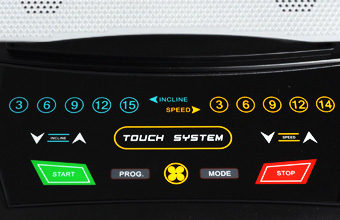 Maximum Comfort
Even when running on a treadmill, it is important to feel comfortable. For this reason, there are many advantages, such as touch screen on the control panel, practical cooling fan or loudspeakers for playing music through your phone or MP3 player. 


 
 
Extended warranty applies to this product.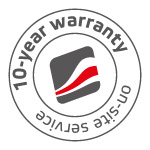 The weather can't stop you!
Lukáš Rosol, a professional Czech tennis player, recommends this treadmil.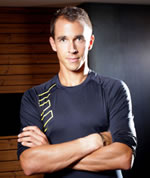 Treadmills help you focus on these areas: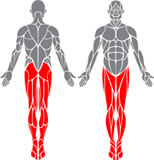 Treadmill inSPORTline inCondi T400i - Documents to download
Treadmill inSPORTline inCondi T400i - Product parameters
Motor output
The higher the output, the higher the user weight limit. Treadmills with high output can also move faster.
3.50 HP
Deck inclination
Running deck inclination is one of the most important aspects of a treadmill. The outmost majority of motorized treadmills feature electronic inclination. Cheaper models either have fixed or manually adjusted inclination.
electronic
Number of elevation levels
22 levels
Maximum elevation
4° (7 %)
Running deck length
Generally speaking, the longer the running deck, the more comfortable exercise the treadmill provides. For taller people, minimum recommended running deck length is 140 cm. Running decks on professional treadmills are suitable for everyone.
140 cm
Suitable for walking
in intervals
Total number of programs
The total numner of pre-set and user programs, manual mode and HRC program (if applicable).
113
Number of preset programs
99
User programs
User programs are programs that can be set according to the requirements of the user and saved into the memory of the treadmill's console.
12
Heart rate frequency sensors
yes
Tablet holder
A tablet holder doesn't have to be used only for a tablet. You use it to prop up a book, magazine or a mobile phone.
yes
System for adjusting to uneven surface
yes
Suspension
Shock Absorbing System
Safety key
A necessary part of every treadmill - a magnetic safety with a clip attached to your clothing that, when pulled out, immediately stops the treadmill.
yes
Audio jack
If the treadmill features an audio jack (3.5 mm), you can connect it to your phone and replay music through inbuilt loudspeakers.
yes
Height when unfolded
146 cm
Width when unfolded
86 cm
Length when unfolded
190 cm
Height when folded
167 cm
Length when folded
108 cm
Treadmill type
Treadmills without motor are moved via the force created by the user's legs and subsequent inertia. Motorized treadmills feature and electric motor that moves the running deck. On these treadmills, you can adjust the running speed at will.
Motorized
Weight
Generally speaking, the heavier the treadmill, the more robust it is and the longer its service life. The weight of professional treadmills can far exceed 100 kg.
97 kg
Power Source
Most treadmills are powered via 220/230V outlet. Treadmills without motors only require batteries for their control panels.
220V, 230V
Class
Category according to EN standard: H (Home use) for home use, S (Studio) for commercial and club use. The letters A, B and C denote the presicion of data measurement.
HC (EN957)
Intended use
Home treadmills are suitable for home use only. The higher-quality club treadmills can be used in hotels, school gyms, public gyms, etc. Commercial treadmills can be used anywhere, mainly in professional commercial fitness centres.
home
Technology
Treadmills inSPORTline inCondi feature a technology that connects them to smart devices via an app. This way, you can experience training on a whole new level. You can also save your results and follow your long-term statistics.
inCondi
Treadmill inSPORTline inCondi T400i - alternatives -
all in stock
Treadmill inSPORTline inCondi T400i is included in the following categories: