Massage Chair inSPORTline Mateo
Massage chair for the most demanding of users, 3D vibration feature, a number of pre-set programs, colour display.
Recommended accessories
Description
Parameters
Alternatives (2)
Massage Chair inSPORTline Mateo
Massage Chair inSPORTline Mateo is a professional massage chair that provides intense massage in the comfort of your home, when you really feel like you need it. Massage Chair inSPORTline Mateo can be set to a full-body massage or to only massage selected areas. With every massage mode, its speed and intensity can be adjusted. This model features very interesting massage modes (Shiatsu massage, kneading, flapping, knocking and simultaneous knockinging and kneading) and pre-set programs (relaxing massage, calming massage, body care massage, recovery massage, massage stimulating lymphatic circulation, active twist, active swing and waist massage). Included is also a heated pad with infrared radiation for thermal therapy that emits particles improving blood circulation, effectively releasing tension from muscles. Maximum heating temperature is 50°C.
Massage Chair inSPORTline Mateo is made of high-quality synthetic leather that has a luxurious feel to it, is wear-resistant and fairly easy to maintain. The massage mechanism features 98 massage airbags, 26 massage valves and 8 magnets. Additional accessories include headphones, built-in MP3 player and an easy-to-read control panel with colour VFD display showing all the information you need. What's more, the control panel can be operated directly out of the massage chair. Massage Chair inSPORTline Mateo is ideal for regeneration after sports, hard day at work or for relaxing in peace while listening to your favorite music in the comfort of your home. Its useful features, high number of massage airbags and valves, as well as luxurious design place the massage chair among the most modern on the market.


Technical description:
Professional massage chair
Massage of the whole body as well as separate areas
Adjustable backrest width
Adjustable footrest length
Adjustable inclination of the backrest and footrest
Heated pad (up to 50°C)
98 massage airbags
26 massage valves
8 magnets in the footrest - magnetotherapy
Wheels for easy transport
Built-in MP3 player
Headphones
Modern design
Adjustable, colour VFD display
Memory for user programs
Power: 220 W
Backrest inclination angle: 54°
Dimensions: length 139 x width 93 x height 135 cm
Box dimensions: length 189 x width 73 x height 77.5 cm
Maximum length of the chair when in use: 210 cm
Material: synthetic leather
Weight limit: 150 kg
Weight: 140 kg
Programs and functions:
3D massage (massage rollers moving up, down, forwards and backwards)
5 types of massage (shiatsu massage, kneading, flapping, knocking and simultaneous knocking and kneading)
8 preset massage programs (relaxing, calming, body care, recovery, lymphatic circulation stimulation, active twist, active swing and waist massage)
3 manual programs (full-body massage, focused massage, fixed point massage)
5 massage intensiry levels
5 massage speeds
2 vibration intensity levels
Inclination adjustment / massage speed adjstment / various modes
Memory for user programs (3 user programs)
Automatic detection of your seat position
Air massage of the upper body
Effects:
Relieves fatigue
Stimulates blood circulation
Relieves muscle fatigue
Relieves strained muscles
Relaxation
Relief from aching muscles
Exercised body areas: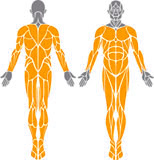 Massage Chair inSPORTline Mateo - Documents to download
Massage Chair inSPORTline Mateo - Product parameters
Dimensions when fully assembled
139 x 93 x 135
Massage Chair inSPORTline Mateo - alternatives -
all in stock
Massage Chair inSPORTline Adamys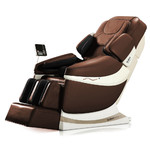 More info
Massage Chair inSPORTline Sallieri
More info
Massage Chair inSPORTline Mateo is included in the following categories: