Home Gym inSPORTline ProfiGym C50
120 kg weight limit, 63 kg weights, isolated bicep workout, upper pulley, lower pulley, leg extension, butterfly, ergonomic backrest, more than 100 exercises available.
Recommended accessories
Description
Parameters
Alternatives (8)
Home Gym inSPORTline ProfiGym C50
Home Gym inSPORTline ProfiGym C50 is a high-quality multi-purpose piece of equipment that provides more than 100 ways to effectively exercise your entire body. The robust 50 x 50 mm steel frame is extremely stable and supports high weight limit. To strengthen your arms and back muscles, you can use the upper pulley. To exercise your legs, you can use the leg extension, and to simulate rowing movements, you can exercise with the lower pulley. Trere is also an U-shaped arm to help you strengthen your chest muscles through chest presses. The home gym has a grip to help you exercise an isolated bicep as well. Other advantages include flexible steel ropes, soft padding, ergonomic backrest or anti-slip grips. The resistance is simply adjusted up to 63 kg (9 x 7 kg). Becuase of all these excellent attributes, Home Gym inSPORTline C50 has become a popular and sought-after product for home use.


Technical description:
High-quality home gym
Can be used for numerous exercises in various positions
Metal frame with 50 x 50 mm profile
Resistant coating
Ergonomic backrest
Anti-slip grips with 25 mm in diameter
Flexible steel cables
Pulleys with ball bearings
Weights: 63 kg (9 x 7 kg weight blocks)
Padding thickness: 4 cm
Dimensions: length 170 cm x width 144 cm x height 205 cm
Rear stabilizer width: 102.5 cm
Weight limit: 120 kg
Weight: 124 kg
Category HC (EN 957) for home use only
Weights included
Training stations:
Butterfly with backrest
Chest presses
Pull-downs
Rowing simulation
Pull-ups
Exercising an isolated bicep
Leg curls
Extended warranty applies to this product.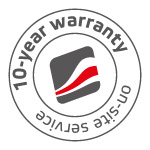 Recommended by Petr Kopřiva, the inSPORTline coach:
Strengthening your stabilization muscles will help you reduce longterm back pain.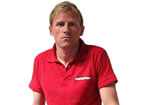 Exercised body areas: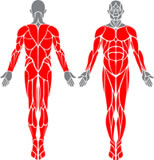 Home Gym inSPORTline ProfiGym C50 - Documents to download
Home Gym inSPORTline ProfiGym C50 - Product parameters
User's weight limit
120 kg
Weight
The total weight of the product.
124 kg
Maximum user height
not limited
Butterfly with back support
yes
Butterfly with chest support
no
Pick-up roller (upper)
yes
Pick-up sitting with chest support
no
Biceps pulley - with support
yes
Arm raises (shoulders)
no
Adduction and abduction (thighs)
no
Cable exercises (abdomen)
no
Home Gym inSPORTline ProfiGym C50 - alternatives -
all in stock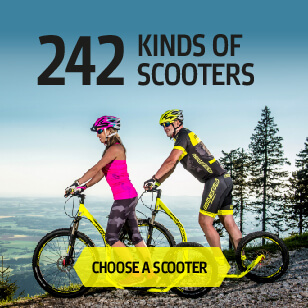 Home Gym inSPORTline ProfiGym C50 is included in the following categories: