Recumbent inSPORTline Moriston RMB
Professional recumbent with robust frame and own power generator that will make each and every gym better!
Recommended accessories
Description
Parameters
Alternatives (8)
Video (1)
Recumbent inSPORTline Moriston RMB
The Recumbent inSPORTline Moriston RMB is a well-equipped recumbent that everyone will fall in love with. The machine is not only stylish but also has sturdy construction (150kg weight limit) and therefore is stable, making it suitable for users with limited mobility. It will meet all your expectations – it will help you get in shape, lose excess weight and strengthen leg muscles. 
The recumbent has a 15kg flywheel that ensures smooth running and a magnetic braking system with 20 electronically controlled resistance levels. A comfortable seat is a must. The low-entry frame allows for easy get on. The electromagnetic braking system ensures quiet running while the handles with built-in heart rate monitors or a chest strap (not included) will help you keep track of your heart rate.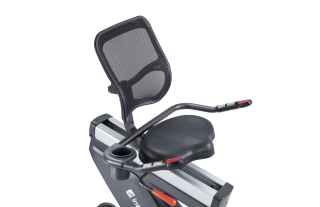 Comfortable Adjustable Seat
The wide seat with a mesh backrest is extremely comfortable, so you will not have to worry about pressure marks even after a long training session. Since the distance between the seat and the pedals can be adjusted,the comfortable use is for all users.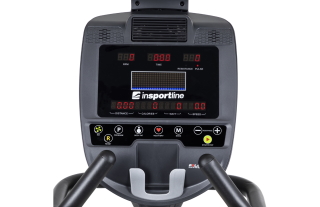 Number of Programs
Recumbent inSPORTline Moriston RMB offers 12 preset programs with adjustable resistance. You may also appreciate the HRC program , that automatically adjusts the resistance to keep you in the optimum heart rate zone. You can also create and save your own program.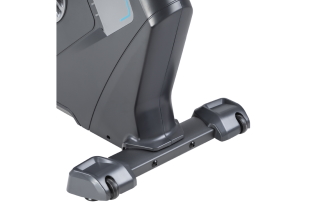 Stable and Easy to Move
Recumbent Moriston is equipped with transportation wheels in the front and handle in the back allow you to easily move the recumbent from one place to another. The uneven floor adjustment system ensures maximum stability.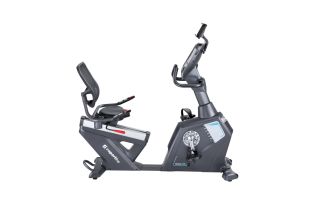 Environmentally friendly
Recumbent inSPORTline Moriston RMB it is equipped with its own battery generator and does not need to be connected to a power source. Power is generated during exercise on the recumbent. One of the advantages of such a generator is the elimination of ubiquitous cables, both power and extension cables.

Practical Tweaks
We always put the user's comfort first. That is why there is a water bottle holder, next to the seat, which will help you stay hydrated during the workout. On side handles are buttons START / STOP thats allow you to start or stop a program without having to touch the display As for technology, there is a practical tablet holder right above the display, smartphone holder at the bottom and USB port on the side of the display, which allows you to charge your devices during the workout. Moreover the audio jack and audio jack allow you to use your music player and listen to your favorite songs


Key features:
Robust recumbent for professional or commercial use
Quiet running
Comfortable adjustable seat
Adjustable handles
USB port allows you to charge your phone
20 resistance levels
Easy-to-read display and number of programs
Chest strap signal receiver (5kHz) – chest strap is not included, we recommend using Polar chest straps
HRC program: machine automatically adjusts resistance to keep user in optimal heart rate zone
WATT program: machine automatically adjusts resistance to keep user in in preset WATT zone (e.g. it increases resistance when pedaling cadence decreases)
Recovery program: allows you to keep track of your fitness progress
Computer shows: calories burned, speed, revolutions per minute, time, distance, watt, heart rate
Technical description:
Flywheel weight

15 kg

Resistance operation

electronic

Number of resistance modes

20

Braking system

electro-magnetic (EMS)

Freewheel

yes

Number of modes

20

Preset programs

12

User programs

1

HRC program

yes

WATT program

yes

Manual program

yes

Heart rate monitor

yes

Tablet holder

yes

Bottle holder

yes

Transportation wheels

yes

Uneven surface adjustment

yes

HR belt receiver

yes, for unencrypted analog 5kHz signal
recommended Sigma 5kHz (range 1 meter, with the possibility of replacing the battery) or Polar T34 (range 4 m, without the possibility of replacing the battery)

HR belt included

no

Audio Input

yes

Foldable

no

Dimensions

Length 162 x width 71 x height 139 cm

Weight limit

150 kg

Maximum user height

200 cm

Weight

75kg

Power source

own power generator

Category

SC (EN957)

Use

professional, commercial
Extended warranty applies to this product.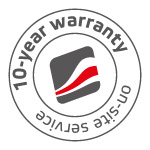 Recommended by Petr Kopřiva, inSPORTline Fitness Coach
Regular training improves your physical fitness, helps you lose weight and strengthens your cardiovascular system.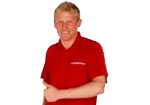 Exercise bikes help you focus on these areas: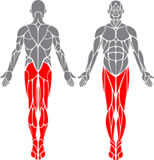 Recumbent inSPORTline Moriston RMB - Documents to download
Recumbent inSPORTline Moriston RMB - Product parameters
Flywheel weight (kg)
15 kg
Resistance regulation
Resistance in cardio trainers can be regulated by one of two ways - manual and electronic control. Manual regulation is the cheaper option and works on a simple basis. With a regulation knob, the user sets the resistance manually, usually in the range of 1-12 levels.
Electronic
Resistance is adjusted directly on the control panel, or automatically through various programs.
Weight limit (kg)
By observing the weight limit of the product, you significantly increase its service life and prevent it from wearing down prematurely. It is not recommended to exceed this limit.
150 kg
Braking system
Cardio trainers use several types of braking systems.
There are trainers with magnetic, friction, calliper or EMS braking system. The magnetic and EMS systems that work through moving a magnet closer to the flywheel are used most often.
Magnetic
Magnets move towards or away from the flywheel, adjusting resistance. Great advantage is its silent running.
Handlebar heart rate sensors
yes
Compensating for uneven floor
yes
Weight
The total weight of the product.
75 kg
Power source
Internal power generator
The user generates energy by pedalling and the trainer uses it to power or recharge the accumulator.
Maximum user height
200 cm
Dimensions when fully assembled
length x width x height
162 x 71 x 139
Usage category
Commercial use
For large commercial gyms where almost permanent use is expected. Also suitable for smaller gyms or home use.
Recumbent inSPORTline Moriston RMB - alternatives -
all in stock
Recumbent inSPORTline Moriston RMB is included in the following categories: