Recumbent inSPORTline inCondi R600i
Electronic control, compatible with iOS and Android apps, suitable for longtime use, three-piece cranks, quiet running.
Recommended accessories
Description
Parameters
Alternatives (3)
Recumbent inSPORTline inCondi R600i
Intended for home, club, semi-professional and recovery use, the Recumbent inSPORTLine inCondi R600i's sturdy structure with a stable back support makes it suitable for users with reduced mobility, overweight users and/or for seniors who want to stay fit. The main features of this machine are a comfortable seat, easy get-on/off and a 9kg flywheel which will make your exercise as effective as possible. You can choose from 32 electronically controlled resistance modes. The sophisticated LCD display allows you to follow all the important information, such as time, speed, distance, heart rate, calories burned, etc. Moreover, the Recumbent inSPORTLine inCondi R600i also features heart rate sensors which are built into the handles by the seat, which will enable you to follow you heart rate and adjust the exercise accordingly. The transportation wheels make this machine easy to move. The BeltDrive system ensures quiet running, thus allowing you to fully enjoy your exercise. You may also appreciate its elegant and fresh design. All of the above makes the Recumbent inSPORTLine inCondi R60i a perfect addition for small commercial gyms, recovery centers and home gyms.
Moreover, the Recumbent inSPORTline inCondi R600i can be connected with tablets and smartphones with Apple iOS 9.3+/Android 5.0+ via Bluetooth and the inSPORTline inCondi app. The app allows you to ride in the Alps, world's most famous cities and other interesting places. Thanks to Google Maps/Street View, you can follow your route on the LCD display. Last but not least, the app allows you to power the machine on/off and control it with your smartphone/tablet.

Programs and iCondi app options:
Quick start
9 preset training programs with different profiles (Beginner, Intermediate, Advanced)
Route setting via Google Maps
Adjustable user programs (exercise goals: distance, calories burned, time, heart rate, etc.)
Enables sharing of exercise data on Facebook and Twitter
Exercise data memory

iCondi app requirements:
iOS: OS 9.3 and higher; compatible with iPhones and iPads
Android: OS 5.0+ (Lollipop); display resolution: 1280*720

Key features:
stable construction
BeltDrive system for quiet and smooth running
three-piece cranks with enclosed industrial bearings
Adjustable height of back support
ergonomic seat
possibility to connect with additional applications

backlit LCD display
HRC program: resistance adjustment to keep the heart rate in optimal zone
Computer displays: time, distance, heart rate, speed, pulse, RPM, WATT
Technical description:

| | |
| --- | --- |
| flywheel weight | 7 kg |
| gear ration | 1:8.1 |
| resistance control | electronic |
| resistance levels | 38 |
| braking system | magnetic |
| freewheel | yes |
| programs (in all) | 21 |
| pre-set programs | 12 |
| user programs | 1 |
| HRC program | yes |
| WATT program | yes |
| recovery test | yes |
| body fat measuring | yes |
| manual program | yes |
| pulse sensor | yes |
| tablet holder | yes |
| bottle holder | yes |
| transport wheels | yes |
| leveling system | yes |
| chest belt receiver | yes |
| chest belt included | yes |
| audio input | no |
| folding construction | no |
| total dimensions | 173 x 67 x 112 cm |
| dimensions in folded state | X |
| max. user height | 200 cm |
| max. user weight | 200 kg |
| weight | 63.5 kg |
| power source | 9V adapter, 1.3A for AC 100V-240V |
| category | HA (according to EN 957) |
| use | Home, club |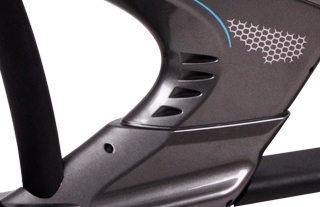 High stability and weight limit
The main advantage is its sturdy structure made of high quality materials, providing high stability and weight limit up to 200kg. As a result, the machine can be used in smaller gyms as well as clubs.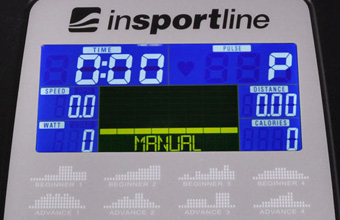 Variety of programs
The elliptical trainer offers a number of preset programs with different resistance modes. It also features special programs and functions such as FAT (measures your body fat – BMI) or HRC which adjusts resistance to the optimal heart rate. Then there are the user modes (12) for quick setting.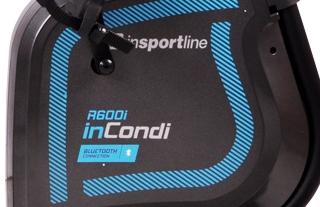 Tablet connection
The inSPORTline iCondi app is the main advantage. This app allows you to adjust exercise programs, save exercise data and share them on social networks or to check your current performance data (heart rate, speed, distance, etc.).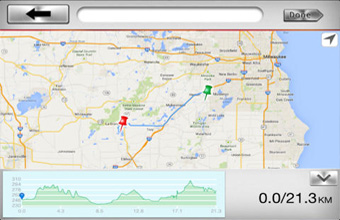 Train anywhere in the world
The iCondi app allows you to preset any route anywhere in the world in Google Maps. As a result, you can run in the streets of Paris, on the beaches of Miami or in the Krkonoše Mountains. When running, you can see the real pictures as you know them from Street View. The resistance adjusts to the actual terrain, making the running even more realistic. Get to know the world from the comfort of your home.
Extended warranty applies to this product.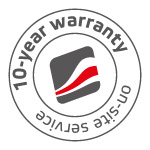 Recommended by Petr Kopřiva, inSPORTline Fitness Coach
Regular training improves your physical fitness, helps you lose weight and strengthens your cardiovascular system.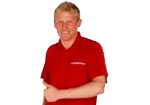 Exercise bikes help you focus on these areas: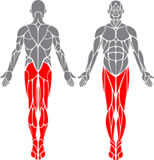 Recumbent inSPORTline inCondi R600i - Documents to download
Recumbent inSPORTline inCondi R600i - Product parameters
Flywheel weight (kg)
7 kg
Resistance regulation
Resistance in cardio trainers can be regulated by one of two ways - manual and electronic control. Manual regulation is the cheaper option and works on a simple basis. With a regulation knob, the user sets the resistance manually, usually in the range of 1-12 levels.
Electronic
Weight limit (kg)
By observing the weight limit of the product, you significantly increase its service life and prevent it from wearing down prematurely. It is not recommended to exceed this limit.
200 kg
Braking system
Cardio trainers use several types of braking systems.
There are trainers with magnetic, friction, calliper or EMS braking system. The magnetic and EMS systems that work through moving a magnet closer to the flywheel are used most often.
Magnetic
Handlebar heart rate sensors
yes
Compensating for uneven floor
yes
Weight
The total weight of the product.
63.50 kg
Power source
Mains supply
Maximum user height
200 cm
Recumbent inSPORTline inCondi R600i - alternatives -
all in stock
Exercise Bike inSPORTline Gemini B200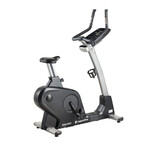 More info
Recumbent Exercise Bike inSPORTline Gemini R200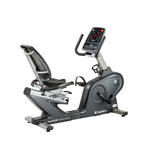 More info
Exercise Bike Intenza 550UBe
More info
Recumbent inSPORTline inCondi R600i is included in the following categories: