Recumbent inSPORTline inCondi R600i
Electronic control, compatible with iOS and Android applications, can endure long-term load, three-piece cranks, quiet running.
Recommended accessory
Description
Parameters
Alternatives (3)
Recumbent inSPORTline inCondi R600i
Recumbent inSPORTline inCondi R600i is suitable for home, semi-commercial or rehabilitation use. Its sturdy frame and stable back rest make it suitable even for people with limited mobility or seniors, who want to keep fit through regular training. Recumbent inSPORTline inCondi R600i has a lot of advantages, such as adjustable seat, easy access and flywheel (7 kg) for a more effective workout. The resistance is adjusted electronically in 32 levels. The detailed display will provide you with important data, such as time, speed, distance, heart rate, burned calories, etc. Additionally, there are pulse sensors in handgrips near the seat. This will allow you to check your heart rate continually and adapt your workout to the received values. You can use wheels to move the machine more easily. The BeltDrive System for quiet running during training ensures that your workout won't be disturbed by any unpleasant noise. Finally, you'll appreciate its elegant design. Thanks to all these advantages and functions, Recumbent inSPORTline inCondi R600i became a sought-after product for home gyms, small studios or rehabilitation centres.
Recumbent inSPORTline inCondi R600i  can be easily connected to tablets, smartphones or other devices with iOS 5.0 (and higher) using Bluetooth and iConsole+ App. This way, you can train in Alps, world capitals or other interesting places. You can watch your route using Google Maps and Street View directly on the display screen. The application naturally enables you to control the device via your cell phone.
Technical parameters:
Stable frame
Magnetic brake system
Flywheel with weight of 7 kg
Electronically adjusted resistance levels
BeltDrive for quiet running
32 resistance levels
3-piece cranks with encapsulated bearings
Adjustable height of the rest
Pulse sensors in the handgrips
Adjustable ergonomic seat
Possible connection between app. iConsole+ and the recumbent
LCD display
Computer functions: time, speed, distance, calories, heart rate, pulse, rotation, output (Watt)
Manual program
Modes: Beginner, Advanced, Athlete - 12 pre-set route profiles
Cardio program (heart rate control)
WATT program (output control)
Body Fat program (body fat measuring)
Recovery program (heart rate recovery testing)
Ca be connected to iConsole+ through Bluetooth
Chest belt included (Polar)
Net adaptor
System for compensating floor unevenness
Transport wheels
Gear ratio: 1:8,1 
Max. height of the user: 200 cm
Load capacity: 200 kg
Dimensions: length 173 cm x width 67 cm x height 112 cm
Weight: 63,5 kg
Power: adaptor 9V, 1.3A for AC 100V~240V
Category HA ( EN957) suitable for home and studio use
Programs and possibilities of iConsole+:
Quick start for smooth and gradual resistance adjustment
12 pre-set training programs with various route profiles
Heart rate control (HRC)
Output control (WATT)
GYM Center - iRoute: selection of real route through Google Maps and Street View and selection of preferred routes, resistance copies the terrain elevation
Sharing on Facebook and Twitter
Records your exercise history
Requirements for using iConsole+:
tablet with Android: display resolution 1280*800, Android 4.0 and higher, Bluetooth
cell phone with Android: display resolution 1920*1080, 1280*800, 1280*760, 800*480, Android 2.2 and higher, Bluetooth
iOS: 5.0 and later versions, iPhone 5S, iPhone 5C, iPhone 5, iPhone 4S, iPhone 4, iPhone 3GS, iPad Air, iPad 4, iPad 3, iPad 2, iPad, iPad Mini, iPod Touch (5. gen.), iPod (4. gen.), iPod (3. gen), Bluetooth
Wi-Fi connection recommended
First check that your device is compatible with the application.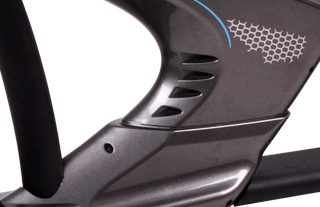 High stability and significant load capacity
One of the advatntages of this product is its design quality. The sturdy frame and high-quality materials ensure both high stability and the weight limit of 200 kg. You can safely use it at small gyms or studios.
Programs
Recumbent offers a wide range of pre-set programs with various resistance levels. In addition, it has special programs such as FAT (to measure your body fat) and HRC program (to adjust your workout according to your actual heart rate). You can use user programs (12) not to waste your time through setting your personal data once again.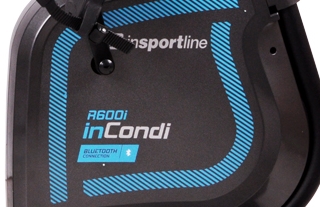 Tablet connection
Connection between recumbent and iConsole+ app. is some other quality of this device. Using this application, you can store your records or share them on social network as well. You also can check actual data directly while exercising (pulse, speed, distance etc.).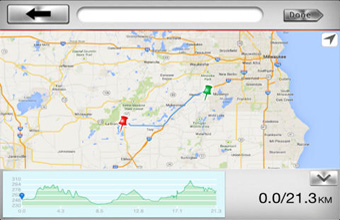 Train everywhere in the world
In the iConsole+ app you can set any route in the world you want directly on Google Maps. You can get your workout in streets of Paris, on beaches of Miami or in the Giant mountains. You can watch real route pictures, as known from the Street View, while exercising. Resistance levels follows terrain elevation for grater realism. Explore the globe from the comfort of home.
K tomuto produktu Vám nabízíme prodlouženou záruku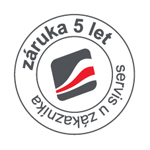 Recommended by Petr Kopřiva, InSPORTline Fitness Coach
Regular training improves fitness level, supports weight loss and strengthens cardiovascular system.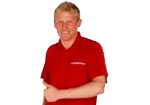 Cvičením na běžeckém pásu posilujete tyto partie: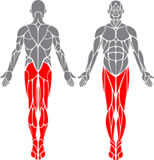 Recumbent inSPORTline inCondi R600i - Documents to download
Recumbent inSPORTline inCondi R600i - Product parameters
Weight of fly wheel (kg)
7 kg
Resistance control
Electronic
Handlebar heart rate sensor
yes
Floor disparity control
yes
Power source
Mains supply
Recumbent inSPORTline inCondi R600i - alternatives -
all in stock
inSPORTline SEG 3296 Exercise Bike
More info
Recumbent Exercise Bike inSPORTline Gemini R200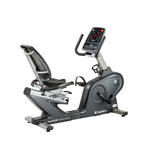 More info
Upright bike Intenza 550UBe
More info
Recumbent inSPORTline inCondi R600i is included in the following categories: