Recumbent inSPORTline Delavan RMB -
SPECIAL OFFER
Manually controlled machine with interesting functions! It calculates your BMI, Recovery and allows you to set training targets.
Recommended accessories
Description
Parameters
Alternatives (7)
Recumbent inSPORTline Delavan RMB
The Recumbent inSPORTline Delavan RMB is perfect for users with limited mobility who don't want to stop exercising just because they can't move properly. Plus, this machine also has some useful fitness-related features, e.g. it can calculate your BMI or basal metabolism. On the easy-to-read display you can follow your training data and set training targets (time, calories, heart rate – there are heart rate monitors built into the handles).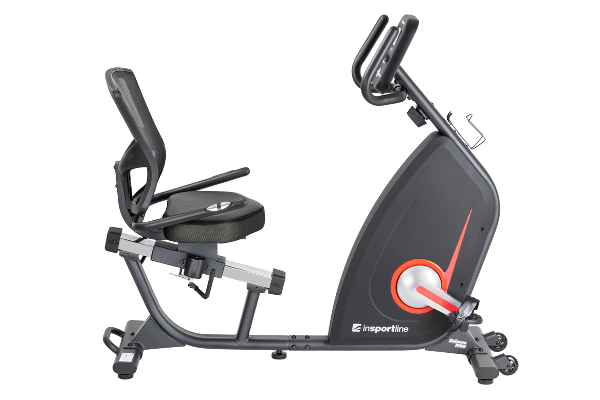 To adjust the resistance, use the regulation knob underneath the display. If you want to make your workout more interesting, put your phone/tablet into the holder and listen to some music or watch some videos. The adjustable seat and a lot of space in the middle allow for easy get-on/off while the specially-shaped backrest allows for a comfortable workout. The well-balanced, one-piece frame allows for a 110kg weight limit, making the machine suitable for more than one member of the family. With the Recumbent inSPORTline Delavan RMB, a barrier-free workout is always at your fingertips!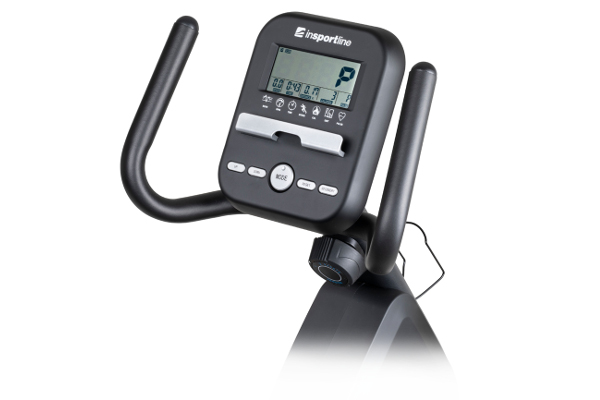 Key features:
Elegant home recumbent with better features
Calculates your BMI
Calculates your BMR (basal metabolic rate) – rate of energy expenditure per unit time at rest
Calculates your Body Fat Ratio
Allows you to set training target (time, distance, calories)
Ambient temperature indicator
Tablet holder
Water bottle holder
Handles with built-in heart rate monitors
Computer shows: time, speed, distance, calories, heart rate
Technical description:
| | |
| --- | --- |
| Flywheel weight | 4 kg |
| Resistance operation | manual |
| Number of resistance modes | 8 |
| Braking system | magnetic |
| Freewheel | yes |
| Number of modes | 6 |
| Preset programs | *** |
| User programs | *** |
| HRC program | no |
| WATT program | no |
| Manual program | yes |
| Heart rate monitor | yes |
| Tablet holder | yes |
| Bottle holder | yes |
| Transportation wheels | yes |
| Uneven surface adjustment | yes |
| HR belt receiver | no |
| HR belt included | no |
| Audio Input | no |
| Foldable | no |
| Dimensions | 130 x 57 x 125 cm |
| Weight limit | 110 kg |
| Maximum user height | 190 cm |
| Weight | 45 kg |
| Power source | 2x AAA battery |
| Category | HC (EN957) |
| Use | home |
Extended warranty applies to this product.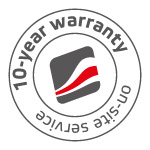 Recommended by Petr Kopřiva, inSPORTline Fitness Coach
Regular training improves your physical fitness, helps you lose weight and strengthens your cardiovascular system.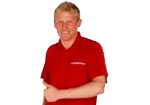 Exercise bikes help you focus on these areas: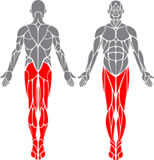 Recumbent inSPORTline Delavan RMB - Documents to download
Recumbent inSPORTline Delavan RMB - Product parameters
Flywheel weight (kg)
4 kg
Resistance regulation
Resistance in cardio trainers can be regulated by one of two ways - manual and electronic control. Manual regulation is the cheaper option and works on a simple basis. With a regulation knob, the user sets the resistance manually, usually in the range of 1-12 levels.
Manual
Resistance adjusted by a regulation knob. Easy to use.
Weight limit (kg)
By observing the weight limit of the product, you significantly increase its service life and prevent it from wearing down prematurely. It is not recommended to exceed this limit.
110 kg
Braking system
Cardio trainers use several types of braking systems.
There are trainers with magnetic, friction, calliper or EMS braking system. The magnetic and EMS systems that work through moving a magnet closer to the flywheel are used most often.
Magnetic
Magnets move towards or away from the flywheel, adjusting resistance. Great advantage is its silent running.
Handlebar heart rate sensors
yes
Compensating for uneven floor
yes
Weight
The total weight of the product.
45 kg
Power source
2x AAA battery
Maximum user height
190 cm
Dimensions when fully assembled
length x width x height
130 x 57 x 125
Usage category
Home use
Only suitable for home use.
Recumbent inSPORTline Delavan RMB - alternatives -
all in stock
Recumbent inSPORTline Delavan RMB is included in the following categories: