Foot Pump Aqua Marina B9500045 -
SPECIAL OFFER
Suitable for kayaks and similar inflating equipment with lower pressure, two universal valves, long tube, anti-slip treatment.
Recommended accessories
Description
Parameters
Alternatives (3)
Foot Pump Aqua Marina B9500045
Foot Pump Aqua Marina B9500045 is intended for inflating kayaks with pressure up to 2 psi (0.138 bar) and for other (not only) low-pressure water equipment. It is the best alternative for tiring hand pumping. Its tube is long and flexible with two changeable valves. The Foot Pump Aqua Marina B9500045 has an anti-slip coating to prevent your foot from sliding off during pumping. The manipulation is easy for everyone.


Technical parameters:
Two changeable valves
Fast inflating and deflating
Long and flexible tube
Easy manipulation
Anti-slip surface
two universal valves (diameter 0.9-1.1 cm and 0.6-0.8 cm)
Max. pressure: 2 psi (0.138 bar)
Capacity: 5 l
Foot Pump Aqua Marina B9500045 - Product parameters
Maximum pressure
To inflate a paddleboard, it is necessary to use great pressure, meaning you need a quality pump. Almost all pumps we offer can inflate a paddleboard to the required pressure.
2 PSI
Number of modes
A pump with two modes is suitable for quick innitial inflation, as well as adding final pressure. With it, you'll save both time and effort.
A one-mode pump also helps you inflate the board to the required pressure, however it'll take more time and effort. An electric pump is an exception, allowing you to save your strength for the paddleboarding itself.
1
Pressure gauge included
Pump with a pressure gauge will allow you to observe when you reach the required pressure. Inflating your paddleboard to the recommended pressure prolongs its servide life and protects it from wear and damage.
no
Foot Pump Aqua Marina B9500045 - alternatives -
all in stock
-54%
High-Pressure Aqua Marina Jombo 23.5"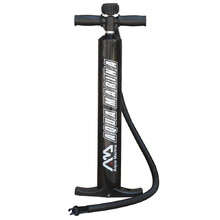 More info
Manometer Aqua Marina Jombo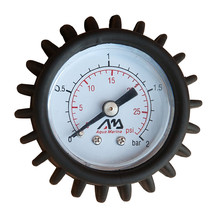 More info
Foot Pump Bestway Air Step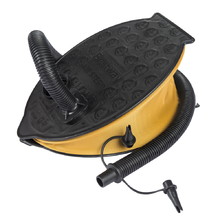 More info
Foot Pump Aqua Marina B9500045 is included in the following categories: