Take a Paddleboard for a Ride!


Dear customers,
Are you planning on purchasing a paddleboard, but are unsure about which to pick? Do you feel like you need to try it out first? We've got no problem with that! Our stores in Prague, Brno, Ostrava and Vítkov allow you to borrow a paddleboard and test it out – for an hour or even for the whole weekend. Our staff will also provide you with all necessary information that might help you with your choice. This way, you can experience on your own how a paddleboard moves and what the differences between separate models are. Paddleboarding is an increasingly popular water sport – once you try it, you won't want to get off. If you choose to purchase the paddleboard, the lending fee will be subtracted from the cost.
When and where can I test a paddleboard out?
Paddleboards are lent out on work days between 10 AM and 6 PM or on Saturdays between 9 AM and 1 PM in Prague, Strakonická street 1151/2C, 150 00, Praha 5 – Hlubočepy. The river Vltava is right next to our store there and ideal for paddleboarding. It is only up to you then, how thoroughly you test the product. Unfortunately, there is no body of water near our other stores in Brno, Ostrava and Vítkov. However, you can borrow a paddleboard anyway and try it out for after work or over the weekend.
 
What will I need beforehand and how much will it cost?
Before borrowing a paddleboard, you'll need to present an ID and a refundable deposit of 2000 CZK. More information will be happily given to you in one of the stores.  
Hourly fees
Daily fees
Monday - Friday 
100 CZK/h
Monday - Friday 
300 CZK/day
Saturday - Sunday
150 CZK/h
Saturday - Sunday
500 CZK/day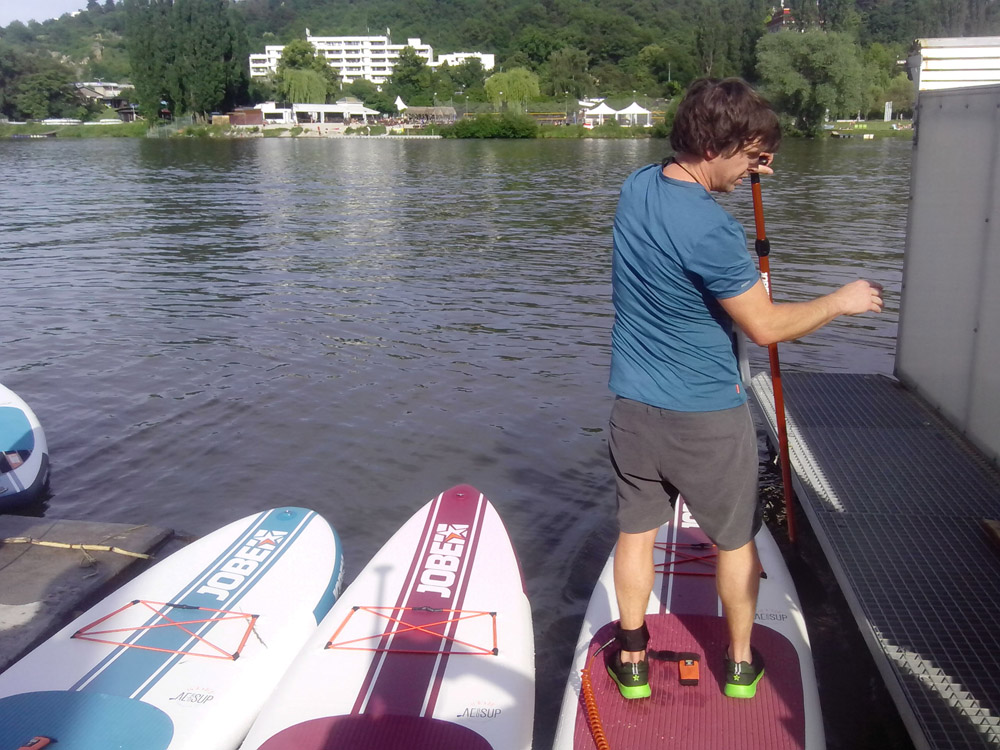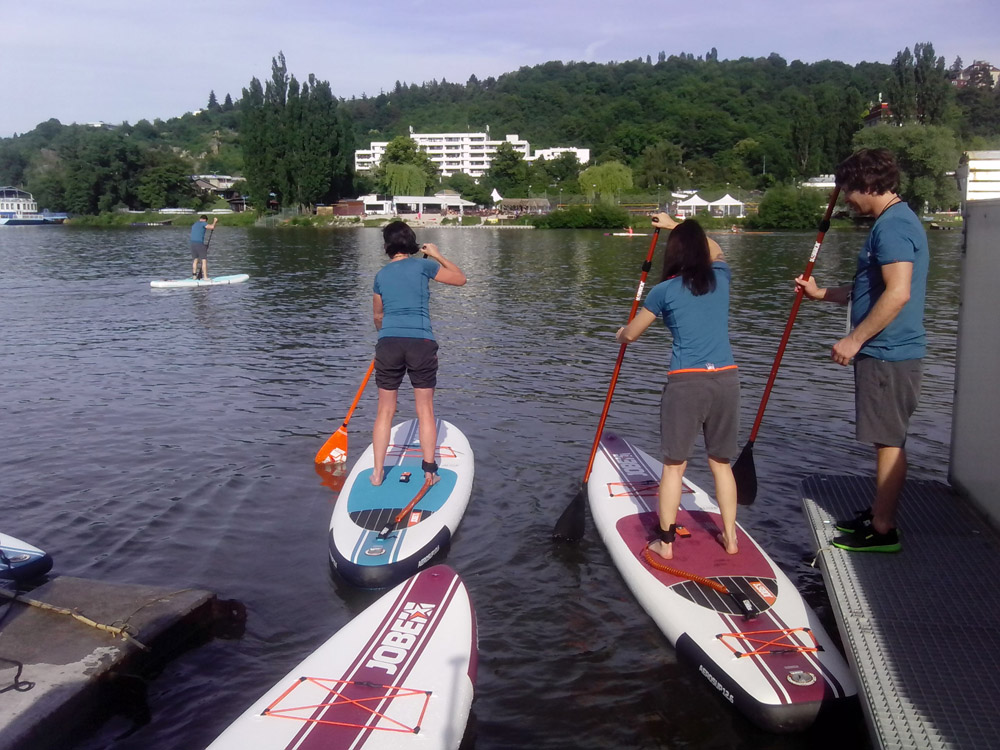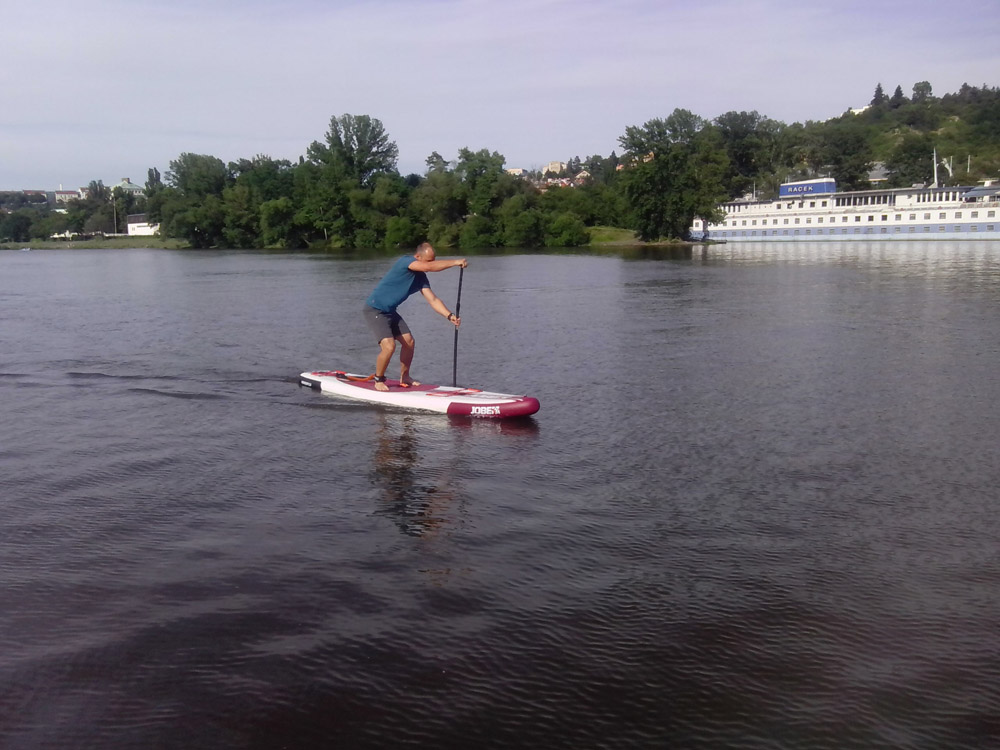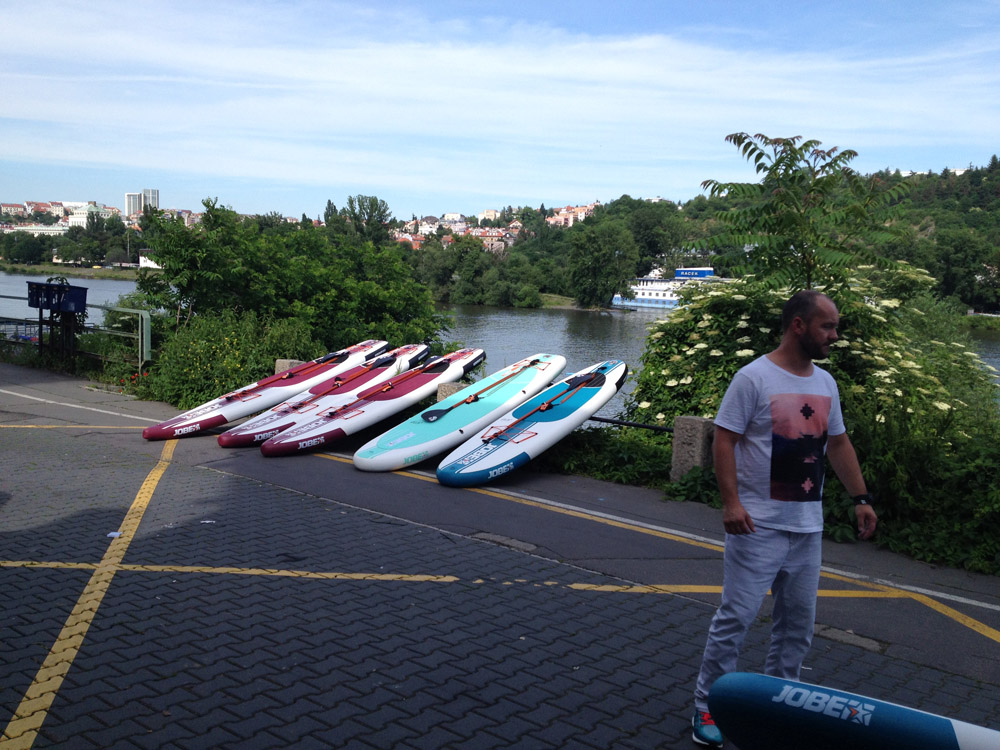 Select a category: