Vibration Belt inSPORTline ResoBelt -
SPECIAL OFFER
A machine with 3 types of massage belts, plastic deck, 6 motor height levels, anti-slip footpads.
Recommended accessories
Description
Parameters
Alternatives (1)
Vibration Belt inSPORTline ResoBelt
Vibration Belt inSPORTline ResoBelt is a modern massage machine for active relaxation that will help you effectively reduce excess fat and relax your muscles. Vibration Belt inSPORTline ResoBelt stimulates blood circulation and the lymphatic system, strengthens the muscles of your arms, legs, backside and abdomen and prevents water retention. Its beneficial effects have been proven by many satisfied customers. Do you want to relax and relieve your stiff muscles after a hard day at work, but don't have the time to go to a professional massage parlour? We offer a safe and effective solution to this problem in the form of a high-end hyper-vibration massage machine inSPORTline ResoBelt. The machine stimulates your metabolism and helps you lose excess fat. It is best to add low-calorie diet and sufficient fluid intake to the massage regime. Vibration Belt inSPORTline ResoBelt massages are safe, effective and not remotely time consuming and you can feel relaxed even after a strenuous day.


Technical description:
High-quality multi-purpose vibration machine
Motor output: 110 W
6 motor height levels
Vibration frequency: 12 Hz
4 vibration levels
1 pre-set program
3 types of belts
Plastic deck
Anti-slip footpads
Deck dimensions: length 68 x width 48 cm
Dimensions: length 80 x width 48 x height 116 cm
Weight limit: 100 kg
Weight: 17 kg
Category HC (EN 957) suitable for home use
3 different belts part of the package
Double Belt – double belt suitable for relieving tension in your chest and back
Single Belt – suitable for thigh, calf and glutes massage
Anticellulitis Belt
Main effects:
Active body relaxation
Getting rid of excess fat
Relieving muscle tension
Stimulating blood circulation and the lymphatic system
Strengthening the muscles of your arms, legs, glutes and abdomen
Recommended by Petr Kopřiva, inSPORTline Fitness Coach
Regular training improves your physical fitness, helps you lose weight and strengthens your cardiovascular system.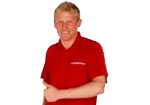 Vibration machines help you focus on these areas: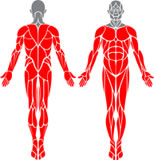 Vibration Belt inSPORTline ResoBelt - Documents to download
Vibration Belt inSPORTline ResoBelt - Product parameters
Vibration type
Vibration belt
Vibrating area size
68 x 48
Number of vibration speeds
4
Compensating for uneven floor
no
Computer Control
Integrated
Dimensions when fully assembled
80 x 48 x 116
Vibration Belt inSPORTline ResoBelt - alternatives -
all in stock
-33%
Vibration Massage Belt inSPORTline Rexabelt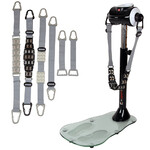 More info
Vibration Belt inSPORTline ResoBelt is included in the following categories: