inSPORTline ResoBelt Vibration Machine
ResoBelt vibration and massage belt inSPORTline
Recommended accessory
Description
Parameters
Alternatives (1)
inSPORTline ResoBelt Vibration Machine
ResoBelt is ideal massage appliance for active relaxation of the body, which assists in the breakdown of excess fat.
ResoBelt stimulates blood and lymphatic system, strengthens muscles of arms, legs, buttocks, stomach and counteracts water retention in tissues.
ResoBelt is a great tool for figure forming.
Do you want to relax tense muscles after a hard day's work? You do not have time to visit the masseuse? We offer the perfect solution to your problem - luxury hyper-vibrating massage device RESOBELT. It removes excess fat and promotes metabolism. And you will feel great! Massage is appropriate to complete with less calorie diet and adequate fluid intake.
ResoBelt - has 3 types of belts:
- massage Belt Deluxe for abdomen, waist and hips massage
- anti-cellulitis massage belt single for thigh, calf and buttocks massage
- anti-cellulitis massage belt double for shoulders, chest and back massage
ResoBelt - technical data:
- dimensions: L80 x W48 x H116 cm
- adjustable massage speed
- maximum load: 100 kg
- weight: 17 kg
Recommended by Petr Kopřiva, InSPORTline Fitness Coach
Regular training improves fitness level, supports weight loss and strengthens cardiovascular system.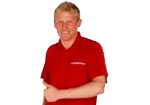 Cvičením na vibromasážním stroji posilujete tyto partie: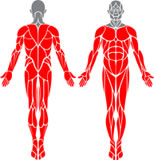 inSPORTline ResoBelt Vibration Machine - Documents to download
inSPORTline ResoBelt Vibration Machine - Product parameters
Vibration type
Vibration belt
Vibrating area size
68 x 48
Number of vibration speeds
4
Floor disparity control
no
Set up dimensions
80 x 48 x 116
inSPORTline ResoBelt Vibration Machine - alternatives -
all in stock
-40%
Vibration Massage Belt inSPORTline Rexabelt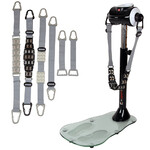 More info
inSPORTline ResoBelt Vibration Machine is included in the following categories: