Yoga Set inSPORTline Power
Set for power yoga and pilates; includes yoga mat, ball and resistance band.
Recommended accessories
Description
Alternatives (2)
Yoga Set inSPORTline Power
Yoga Set inSPORTline Power is a pack of products designed especially for power yoga and pilates training, which includes basic equipment for full body stretching and strengthening (expander and weight ball). The rubber expander has medium resistance and the ball weights 4 kg. The Yogine mat feels like a towel and is easy to maintain.
Yoga Set inSPORTline Power includes:
Comfortable inSPORTline Yogine exercise mat
inSPORTline Yoga Ball with the weight of 4 kg
inSPORTline Hangy resistance band
Yoga Mat inSPORTline Yogine is made of harmless materials and combines functionality with the support of a standard yoga mat, providing towel-like absorption qualities. The underside has non-slip surface, so it is suitable especially for aerobic and yoga exercises, though its use is pretty versatile. Being delivered with a carry lace, this mat is easy to store & carry.
Technical description:
Non-slip underside for yoga exercises
Great sweat absorption
Carry lace included
Can be washed in washing machine (wash in cold water, dry on air)
Height: 2±0.3 mm
Size: L 183 x W 61 cm
Carry size: diameter approx. 7 cm x width 61 cm
Material: microfiber + PER (Polymer Environmental Resin – environmental friendly)
Weight: 580 g
No phthalates or heavy metals, harmless material
Yoga Ball inSPORTline is a ball filled with sand suitable for practicing yoga and for recovery purposes. The ball comes in several sizes with different weight and everyone can choose the optimal size and weight for their own exercise. With Yoga Ball inSPORTline you can perform a wide variety of exercises and that is why sand filled yoga balls are suitable even for recovery purposes.
Technical description:
Yoga ball with sand filling 4 kg
In a blue colour
Surface of the ball of highly durable PVC material
Suitable for a wide range of exercises, yoga, fitness
Suitable for recovery purposes
Ball diameter: 21 cm
Resistance Rubber Band inSPORTline Hangy 90cm Medium is a practical exercise equipment, which will improve the efficiency of your training. The belt is made of a durable elastic rubber. By stretching and releasing, the belt tension can be increased or decreased, which makes it perfect for treating muscle coordination problems, recovery purposes and fitness beginners, who haven't had enough training and have soft, flabby muscles. Due to its small weight and dimensions Resistance Rubber Band inSPORTline Hangy is easy to transport, which makes it a perfect exercise equipment for gym as well as home use.
Technical description:
High elasticity
More bands can be bound together
Suitable for home and gym use
Easy storage (minimum space requirements)
Effective exercise equipment
Width: 7.5cm
Length: 90cm
Recommended by Petr Kopřiva, the inSPORTline coach:
Strengthening your stabilization muscles will help you reduce longterm back pain.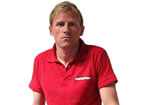 Yoga Set inSPORTline Power - alternatives -
all in stock
Yoga Set inSPORTline Basic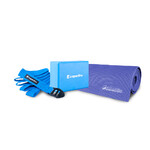 More info
Yoga Set inSPORTline Complete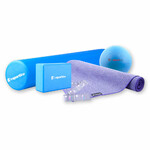 More info
Yoga Set inSPORTline Power is included in the following categories: