Yoga Ball inSPORTline 4 kg -
SPECIAL OFFER
Sand-filled ball, for yoga exercises, workouts and convalescing, adjusts its shape to the contours of your body.
Recommended accessories
Description
Parameters
Alternatives (3)
Yoga Ball inSPORTline 4 kg
Yoga Ball inSPORTline 4 kg is a ball filled with sand suitable for practicing yoga and recovery purposes. Thanks to the filling, it perfectly adapts to the contours of the body, and at the same time, thanks to its weight, it can also be used as a training equipement- moving sand gives the ball a different dynamic than, for example, dumbbells. The ball comes in several sizes, each of different weight, so everyone can choose the size and weight suitable for their own purposes. With Yoga Ball inSPORTline 4 kg you can perform a wide variety of exercises and that is why sand filled yoga balls are suitable even for recovery purposes.
Technical description:
sand filling
ball surface made of highly resistant PVC material
suitable for a wide range of exercises, yoga, fitness
suitable for recovery purposes
universal and easy to use anywhere
helps develop strength, dexterity, balance and coordination
effective strengthening of deep muscle groups
for individual and group forms of exercise
ball diameter: 21 cm
weight: 4 kg
not intended for throwing on the ground
Yoga Ball inSPORTline 4 kg - Product parameters
Weight
The total weight of the product.
4 kg
Filling
In Kettlebels and Vin-bells, we can find three types of filling. The first is cement, with the advantage of lower price. On the other hand, when compared to steel filling, its volume is a bit higher. Steel filling is, however, more expensive. The third type of filling is made of fine sand, found mainly in neoprene dumbbells.
Sand
Yoga Ball inSPORTline 4 kg - alternatives -
all in stock
Yoga Ball inSPORTline 1 kg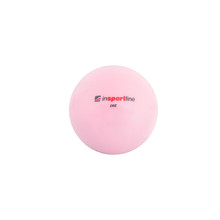 More info
Yoga Ball inSPORTline 5 kg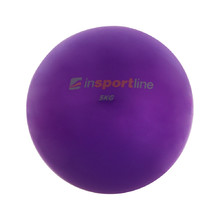 More info
Yoga Ball inSPORTline 3 kg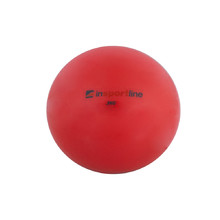 More info
Yoga Ball inSPORTline 4 kg is included in the following categories: