Yoga Sets
Yoga sets are wholesome product sets that are necessary for every yoga exercise. You can choose from basic to complete sets that include a yoga mat, block, resistance band and a yoga ball. These accessories can be also used to exercise your entire body.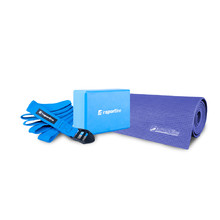 Yoga Set inSPORTline Basic
Basic set for yoga; includes exercise mat, yoga block and yoga strap.
Buy
Yoga Set inSPORTline Power
Set for power yoga and Pilates; includes a yoga mat, exercise ball and a resistance …
Buy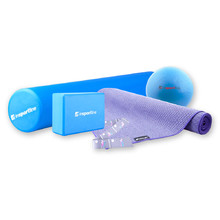 Yoga Set inSPORTline Complete
Set includes a resistance band, a yoga mat, an exercise ball, a yoga block, and a yoga …
Buy