Exercise Bike inSPORTline inCondi UB40i
Electronic control, compatible with iOS and Android, HRC program, gel seat, easy-to-read display, transport wheels, quiet running.
Recommended accessories
Description
Parameters
Alternatives (3)
Exercise Bike inSPORTline inCondi UB40i
Exercise Bike inSPORTline inCondi UB40i is a modern ergometric exercise bike with a wide range of functions and a BeltDrive system for smooth and quiet running. This exercise bike has a 6-kg flywheel ensuring smooth adjustment of up to 32 resistance levels. Its user-friendly LCD display shows all necessary exercise data, such as energy consumption, heart rate, speed, time, distance, calories and resistance. Exercise Bike inSPORTline inCondi UB40i offers a cardio program that automatically adjusts the resistance according to your current heart rate and keeps it in optimum frequency for burning calories and improving your physical fitness. Ergonomically shaped adjustable handlebars provide a comfortable grip. The adjustable soft gel saddle provides a high level of comfort even during long exercise sessions. Three-piece cranks and high-quality plastic pedals further improve the overall performance of the bike. Exercise Bike inSPORTline inCondi UB40i will attract the attention with its nice modern design and compact slim shape.
Exercise Bike inSPORTline inCondi UB40i can be connected to tablets, smartphones and devices with iOS 5.0 (or newer) via Bluetooth technology and the iConsole+ app. This app enables you to virtually ride through the Alps, in the world's biggest cities or other interesting places. You can watch the course of the route on the display of your smart device with Street View on Google Maps. Thanks to the app, you can adjust all functions directly through your smart device.


 Technical description:
Magnetic resistance system
32 resistance levels
6-kg flywheel
Electronic resistance regulation
3-piece cranks
BeltDrive system for quiet running
Manual program
Modes: Beginner, Advanced, Athlete – 12 preset training profiles + user adjustable profile
Cardio program (automatic resistance adjustment according to your current heart rate)
Watt program (exercise intensity control, 0-350W)
Body Fat program (body fat measurement)
Recovery program (fitness test)
Compatible with the iConsole+ application
Wireless heart rate receiver (Polar) – chest strap included
Heart rate sensors in handlebars
Horizontally and vertically adjustable saddle
Adjustable handlebar angle
Gel saddle
Computer displays: exercise time, distance, heart rate, speed, calories, watts, rpm
Power adapter
System to compensate for uneven floor
Transport wheels to move the machine more easily
Maximum user height: 200 cm
Weight limit: 150 kg
Dimensions: L106cm x W51cm x H135cm
Weight: 30 kg
Category: HA (EN 957) suitable for home use
Programs and iConsole+ app Options:
Quick start – resistance can be adjusted during exercise
12 preset training programs with different profiles
HRC control program
WATT control program
GYM center – iRoute: route setting via Google Earth /Street View, My Favorites; resistance adjusts according to the actual terrain
Enables you to share exercise data on Facebook and Twitter
Exercise data memory
iConsole+ App Requirements:
Tablet with Android: display resolution 1280*800, Android 4.0 and newer, Bluetooth
Smartphone with Android: display resolution 1920*1080, 1280*800, 1280*760, 800*480, Android 2.2 and newer, Bluetooth
iOS: 5.0 and newer, iPhone 5S, iPhone 5C, iPhone 5, iPhone 4S, iPhone 4, iPhone 3GS, iPad Air, iPad 4, iPad 3, iPad 2, iPad, iPad Mini, iPod Touch (5th generation), iPod (4th generation), iPod (3rd generation), Bluetooth
Wi-Fi connection recommended
It is recommended you first check if the app is compatible with your device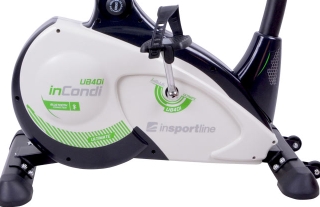 Great Stability and Hight Weight Limit
One of the main advantages of this exercise bike is its overall quality. Thanks to a sturdy frame and high-quality materials, the trainer provides great stability, as well as a 150 kg weight limit.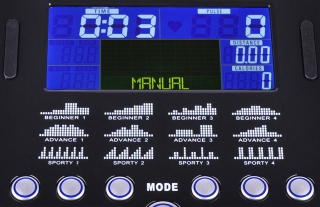 Plenty of Programs to Choose From
This exercise bike offers various preset programs with different resistance profiles. Aditionally, there are special functions, such as a FAT function for measuring your BMI or a HRC program that automatically adjusts resistance to keep your heart rate in the optimal frequency. Of course, there are also user programs (12) that allow you store your settings to save time.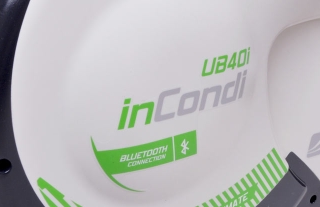 Connecting with Tablet
The iConsole+ app is one of the main advantages of this model. The app allows you to adjust program settings, save your training data, share the data on social media or monitor your current performance (heart rate, speed, distance, etc.).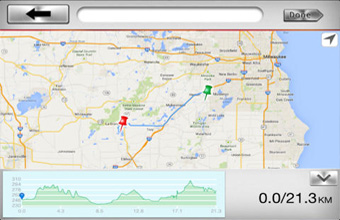 Train Anywhere in the World
The iConsole+ app allows you to plan a route almost anywhere in the world via Google Maps. This way, you can ride through the streets of Paris, on the beaches in Miami or in the Krkonoše mountains. While riding, you can watch real pictures of the route via Street View. The resistance adjusts according to the actual terrain, making the ride more enjoyable and more real. Discover the whole world from the comfort of your home!
Extended warranty applies to this product.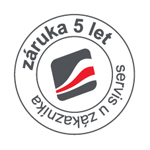 Recommended by Petr Kopřiva, inSPORTline Fitness Coach
Regular training improves your physical fitness, helps you lose weight and strengthens your cardiovascular system.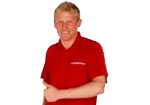 Exercise bikes help you focus on these areas: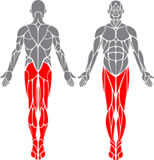 Exercise Bike inSPORTline inCondi UB40i - Documents to download
Exercise Bike inSPORTline inCondi UB40i - Product parameters
Flywheel weight (kg)
6 kg
Resistance regulation
Electronic
Handlebar heart rate sensors
yes
Compensating for uneven floor
yes
Power source
Mains supply
Maximum user height
190 cm
Dimensions when fully assembled
106 x 51 x 135
Exercise Bike inSPORTline inCondi UB40i - alternatives -
all in stock
Exercise Bike inSPORTline inCondi UB60i
More info
Recumbent inSPORTline inCondi R60i
More info
Exercise Bike inSPORTline Erinome
More info
Exercise Bike inSPORTline inCondi UB40i is included in the following categories: