inSPORTline Push up PU1000
Crossfit equipment for your workout, two pieces, using of own body weight, versatile.
Recommended accessories
Description
Parameters
Alternatives (8)
Video (2)
inSPORTline Push up PU1000
Multipurpose bars inSPORTline Push up PU1000  are perfect for force and fitness training. They are safe, light and easy storable. Their simple design has been appreciated by many athletes and coaches as well. The athlete uses his own body weight while exercising. Total body weight using is the best way how to increase the workout effectiveness and speed up burning of calories. As some other advantages we can mention their significant maximum load of 150 KG, compoundability (well storable) or anti-slip handgrips. Multipurpose bars inSPORTline Push up PU1000 are suitable for studios, fitness centres, gyms etc., but not exclusively. You can normally use them at home or outdoors. These bars can be used in circuit training and in personal or group training as well.
Technical parameters:
Multi-functional equipment
Wide range or exercises
Using of own body weight
Anti-slip handgrips
Anti-slip caps on stand ends
Suitable for fitness centres, gyms, fitness studios, home gyms, usable indoors or outdoors
For circuit, personal or group trainings
Screws included
Dimensions: length 60 cm x width 40 cm x height 71 cm
Frame: 38 x 1,5 mm
Weight: 3,4 kg (one)
Max. user weight: 150 kg
Price for a pair
Recommended by Petr Kopřiva, inSPORTline Fitness Coach
Regular training improves your physical fitness, helps you lose weight and strengthens your cardiovascular system.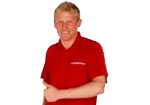 Exercised body areas: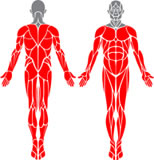 inSPORTline Push up PU1000 - Product parameters
Pull-up bar type
Multipurpose
inSPORTline Push up PU1000 - alternatives -
all in stock
inSPORTline Push up PU1000 is included in the following categories: