Weighted Vest inSPORTline Fitup 3 kg -
SPECIAL OFFER
Easy-to-use, front pocket for personal items, elastic material, buckle fastening.
Recommended accessories
Description
Parameters
Alternatives (8)
Weighted Vest inSPORTline Fitup 3 kg
Weighted Vest inSPORTline Fitup 3 kg is a standard weighted vest with lighter load. The vest is easy to use as it is put on over the head. On the front, there is a small pocket, perfect for putting away your keys or phone. The vest is made of nylon, with a sewn-in pocket filled with fine sand. The size can be adjusted with shoulder straps and buckles. Weighted Vest inSPORTline Fitup 3 kg is suitable for running, bodyweight workout and all kinds of other exercises. It is also perfect for improving dynamic strength, endurance and aerobic capacity.


Technical description:
Simple weighted vest
Put on over the head
Front pocket for storing personal items
Perfect for running, bodyweight workouts and all kinds of other exercises
Perfect for improving your dynamic strength and endurance
Durable material
Buckles for fastening and size adjustment
Material: nylon, sand
Weight: 3 kg
Intended for people with a smaller bulk
Recommended by Petr Kopřiva, inSPORTline Fitness Coach
Regular training improves your physical fitness, helps you lose weight and strengthens your cardiovascular system.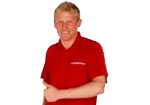 Weighted Vest inSPORTline Fitup 3 kg - Product parameters
Reflective features
Reflective features exponentially increase the user's visibility. They are suitable especially for winter months that come with mists and early sunset. However, they shouldn't be forgotten even during summer.
Reflective features on clothing items usually take the form of a reflective lettering or stripes that don't clash with regular wear.
yes
Weighted Vest inSPORTline Fitup 3 kg - alternatives -
all in stock
Weighted Vest inSPORTline Fitup 3 kg is included in the following categories: