Weighted Vest inSPORTline Crixus 10 kg -
SPECIAL OFFER
Adjustable load, durable material, reflective features, put on over head, one size.
Recommended accessories
Description
Parameters
Alternatives (8)
Weighted Vest inSPORTline Crixus 10 kg
Weighted Vest inSPORTline Crixus 10 kg with a tactical vest design is not only notable for its look. The adjustable load (in the range between 1 and 10 kg) allows you to gradually and naturally improve your endurance, strength, dynamic strength and aerobic capacity. The vest is made of very durable polyamide and the 600-g weights are filled with fine sand. The shoulder straps 13-cm wide are very comfortable, even during an intensive workout. Weighted Vest inSPORTline Crixus has reflective features on both the front and the back. The four adjustable straps and two double-sided Velcro straps make the vest fit any size. It is put on over the head, which is the easier option for vests with heavier load. Weighted vest inSPORTline Crixus 10 kg is great for running, bodyweight training and other kinds of workouts.


Technical description:
Comfortable weighted vest with wide straps
Load adjustable between 1 and 10 kg
Improves dynamic strength and endurance
Reflective features at the front and back
Put on over the head
Adjustable straps and double-sided Velcro straps
One size
Shoulder strap width: 13 cm
Back dimensions: 46 x 36 cm
Recommended by Petr Kopřiva, inSPORTline Fitness Coach
Regular training improves your physical fitness, helps you lose weight and strengthens your cardiovascular system.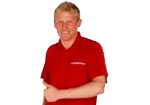 Weighted Vest inSPORTline Crixus 10 kg - Product parameters
Adjustable weight
1-10 kg
Reflective features
Reflective features exponentially increase the user's visibility. They are suitable especially for winter months that come with mists and early sunset. However, they shouldn't be forgotten even during summer.
Reflective features on clothing items usually take the form of a reflective lettering or stripes that don't clash with regular wear.
yes
Weighted Vest inSPORTline Crixus 10 kg - alternatives -
all in stock
Weighted Vest inSPORTline Crixus 10 kg is included in the following categories: