Suspension Trainer inSPORTline MultiTrainer
Light and easy to store, for exercising both at home and outdoors, use your own body weight, length adjustment.
Recommended accessories
Description
Parameters
Alternatives (8)
Video (8)
Suspension Trainer inSPORTline MultiTrainer
Suspension Trainer inSPORTline MultiTrainer is a multi-purpose training accessory that helps you exercise with your own body weight. The trainer consists of straps that can be easily attached to the door, a tree or another support post. The strap ends are fitted with soft grips for both hands and feet. A simple but very effective way to exercise with your own body weight, it quickly became very popular with all types of users, mainly for its high effectivity and low cost. After an easy installation, Suspension Trainer inSPORTline MultiTrainer will help you effectively strengthen the muscles in your entire body. The main advantages of this trainer are its great effectivity, compact size and low cost. Suspension Trainer inSPORTline MultiTrainer includes a sealable case that you can use when travelling with the trainer.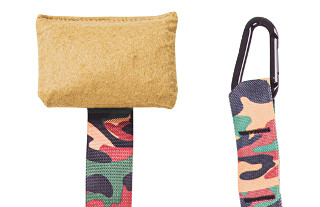 Affixing options
You can anchor the suspension trainer into your door or you can use a snap hook to attach it to a ceiling mount for example. You can also thread the strap through a snap hook and attach it as such to a tree branch, around a pole or to wall bars.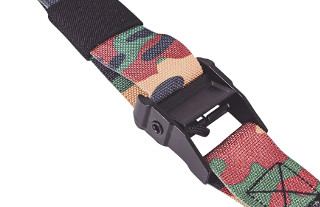 Variable adjustments
The quick and simple strap length adjustment (145 – 247 cm) will come in handy especially if more than one person will use the trainer, you tend to use it in different places or if you perform various kinds of exercises. Anyone can adjust the strap as they need.






Engage both arms and legs
The rubber anti-slip grips are comfortable to the touch. Thanks to wide stirrups for feet, you can perform various exercises with your legs suspended. This way, all your muscles are engaged when you exercise using your body weight.






Compact size
The suspension trainer can be packed into a case that is part of the package, taking up minimum place. The case is also very easy to carry. This way, you can take this training accessory practically anywhere.






Exercise manual
Proper and correct exercise is essential. The package includes a practical DVD and a brochure with performances, demonstrations and exercise options.






Technical description:
Simple and effective training system
Strap ends have anti-slip rubber grips

Stirrups for feet

Very effectively exercises all muscle areas
Quick and easy installation
Compact size
Easy Handling
Low cost
Maximum length: 247 cm
Minimum length: 145 cm
Grip diameter: 3.5 cm
Grip length: 13 cm
Weight: 850 g
Weight limit: 150 kg
The multi-purpose affixing system allows you to use it at home, outdoors, or while you are travelling
 Package includes:
A set of training straps including snap hooks and an anchor to attach the trainer to closed doors
A manual
A bag for easy storage and handling

Warning: Suspension Trainer inSPORTline MultiTrainer is not a TRX original.
Recommended by Petr Kopřiva, inSPORTline Fitness Coach
Regular training improves your physical fitness, helps you lose weight and strengthens your cardiovascular system.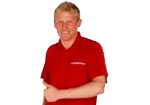 Exercised body areas: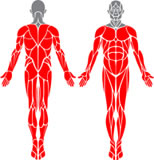 Suspension Trainer inSPORTline MultiTrainer - Documents to download
Suspension Trainer inSPORTline MultiTrainer - Product parameters
Weight limit (kg)
By observing the weight limit of the product, you significantly increase its service life and prevent it from wearing down prematurely. It is not recommended to exceed this limit.
150 kg
Weight (g)
The total weight of the product.
850 g
Adjustable length
145-247 cm
Handlebar diameter
3.50 cm
Suspension Trainer inSPORTline MultiTrainer - alternatives -
all in stock
Suspension Trainer inSPORTline MultiTrainer is included in the following categories: