Power Rack inSPORTline Cable Column CC700
Power rack for commercial use, maximum load of the bar 680 kg, Olympic bar, safety features, 20 adjustable pulley height levels, high stability.
Recommended accessories
Description
Parameters
Alternatives (3)
Power Rack inSPORTline Cable Column CC700
Power Rack inSPORTline Cable Column CC700 is a professional rack offering the highest quality in its category. The robust steel frame with 70 x 50 mm profile is covered with a special scratch resistant coating. Power Rack inSPORTline Cable Column CC700 offers more than 100 different options for an effective training. Naturally, you can use a pulley to strengthen your arms, especially the biceps and triceps. A barbell is available as well and comes with functional safety features, such as Active Balance, which allows you to securely place the bar into the rack within seconds. You can also adjust stoppers to prevent the barbell from falling to the ground. Thanks to these features, your training will be comfortable, whether you are doing squats or classic bench presses (after attaching a bench, not included).


Power Rack inSPORTline Cable Column CC700 includes many other training accessories that will only widen your range of available exercises. A stirrup will help you strengthen your legs by hip abduction and adduction, while the short handlebar will let you simulate rowing, though with a longer adapter it can be used for upper pulley exercises as well. Other accessories include a long bar, rowing extensions, foam rollers or an extension for pull-up exercises. With these features, you'll be able to exercise your entire body. If you use the power rack along with a bench, more exercise variations will make themselves available, for example chest supported butterfly.


Other advantages include fibreglass nylon pulleys with ball bearings that are able to bear 95 kg of weights on either side. The flexible steel cables make the equipment move smoothly and quietly. Power Rack inSPORTline Cable Column CC700 offers anti-slip grips, simple adjustment mechanisms, high stability and elaborate details.
Technical description:
Professional power rack
Choose between hundreds of exercises
Steel frame with 70 x 50 mm profile
Anti-scratch coating
Upper pull-up par
Chest presses (with a 50mm bar)
Olympic bar for 50mm weight plates
Additional accessories available to be attached
Anti-slip grips
Great stability
Simple resistance adjustment
Grips can be adjusted to 20 different heights
14 barbell stoppers
Impregnated fibreglass and nylon pulleys with ball bearings
Flexible steel cables covered with nylon
Pulley diameter: 10 cm
Support bar diameter: 25 mm
Maximum load of the weightlifting bar: 680 kg
Weight plate weight: 2 x 95 kg (2 x 19 5-kg blocks)
Dimensions: W 180 cm x L 145 cm x H 240 cm
Weight: 860 kg
Category S (EN 957) – suitable for all types of commercial gyms
Accessories and extensions included:
Double-handed rowing extension
V-shaped triceps extension
Straight triceps extension
Bent grip extension for pulls
Single-handed grip extension (2x)
Pull extension for ab exercises
Long bar (attached to both sides)
Behind-the-head grip
Stirrup
Snap-hook (2x)
Foam rollers
Bars for foam rollers (2x)
Training stations:
Butterfly simulation
Cable biceps curls
Cable bicep curls with support
Cable triceps curls
Flies (shoulders)
Side raises (shoulders)
Hip abduction (outer thighs)
Hip adduction (inner thighs)
Cable squats
Tennis stroke simulation
Push-ups on lower parallel bars
Rowing (lower pulley)
Standing chest presses

Bench press (with bench attached)

Butterfly, back supported (with bench attached)

Reverse butterfly, chest supported (with bench attached)

Sitting shoulder presses (with bench attached)
Recommended by Petr Kopřiva, the inSPORTline coach:
Strengthening your stabilization muscles will help you reduce longterm back pain.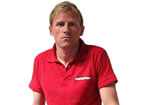 Exercised body areas: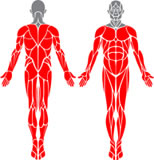 Power Rack inSPORTline Cable Column CC700 - Product parameters
Height of the structure
240 cm
Maximum user height
not limited
Power Rack inSPORTline Cable Column CC700 - alternatives -
all in stock
Power Rack inSPORTline Cable Column CC500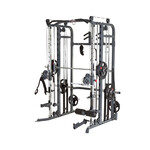 More info
inSPORTline Power Rack PW200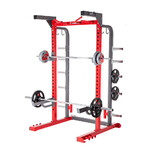 More info
inSPORTline Power Rack PW100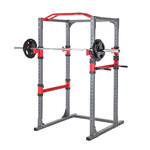 More info
Power Rack inSPORTline Cable Column CC700 is included in the following categories: