Power Rack inSPORTline Cable Column CC600
Sophisticated, multi-purpose and ready for action! This smith machine with weight stacks will fit right in any professional gym.
Recommended accessories
Description
Parameters
Alternatives (2)
Power Rack inSPORTline Cable Column CC600
Perfect for demanding users, the Power Rack inSPORTline Cable Column CC600 was designed for power training and rehabilitation. The counter weight pulley system consists of two sets of weight stacks (90.5 kg on each side), allowing the really strong guys to lift up to 181 kg!
This power rack also comes with a variety of accessories that offer dozens of exercise variations, allowing you to focus on different muscle groups. Those are: a variety of pulley extensions, Olympic barbell holders, a foam roller and adjustable multi-purpose parallel bars. Nobody will get bored, or at least not for long.
Each power rack is mainly aimed at a barbell workout. Thanks to guide rods with high-quality bearings, every Olympic barbell workout session will be an unforgettable experience without risk of injury. You can also exercise without the guide rods, without compromising your safety – the two pairs of safety stoppers (which can be placed anywhere on the frame) will take care of that.
The multi-purpose pull-up bar with 5 grip options, weight plate storage rack and a hook for attaching extensions are the icing on the cake. If you're looking to make your gym special, the Power Rack inSPORTline Cable Column CC600 is the clear choice. 



Versatile accessories
You will have a lot of fun with the adjustable counter weight pulley system and all the pulley extensions. Apart from the upper pulley attachment, there are also two single-hand counterweight pulley grips and a barbell that is attached to pulleys at both sides. The removable foam roller allows you to exercise with a bench. 




Smooth assistance
Counterweight guide rods with top-class bearings allow for a smooth movement and a safe workout. Thanks to a safety lock, you won't need a sparring partner.



Barbell exercise outside of power rack
The barbell holder with a movable joint expands your exercise options while the multi-purpose extension with 2 different grips allows you to exercise your biceps, back and pecs.




Multi-purpose pull-up bar
The stable base and heavy frame allow you to put everything into your chin-ups and dips. You can choose from 5 different grips and therefore focus on different muscles groups. The pull-up bar is rubber-coated and ergonomic.



Storage space
Keep your exercise area tidy. This power rack features 6 Olympic weight plate storage pegs, 4 hooks for attaching extensions and standard and Olympic barbell holders. 



Technical description:
Professional power rack that offers wide range of exercises
Upper pulley
Smith machine – barbell with rail - peg diameter 50 mm
Adjustable counter weight pulley system
Pull-up bar with 5 foam-coated grips
Guide rods for barbell exercise
Removable parallel bars
2 pairs of bar stoppers 
Storage space for weight plates and accessories
Hooks for attaching extensions
Simple resistance adjustment
12 barbell positions 
16 parallel bars/stoppers positions
Pegs diameter: 50 mm
Weights: 2 x 90.5 kg (1 x 5 kg + 19 x 4.5 kg)
Dimensions: L 202 cm x W 168 cm x H 220 cm (including barbell bar and accessories) 
Profile of vertical frame bars: l 50 x w 50 x t 1.5 mm
Profile of rear vertical pipes: diameter 76 x t 1.5 mm
Upper and lower frame profile: d 50 x h 70 x t 2 mm
Shaft stop profile: d 50 x h 70 x t 2 mm
Total height: 231 cm
Weight: 399 kg
Pull-up bar weight limit: 150 kg
Smith bar weight limit: 280 kg
Category: S (EN957) – suitable for commercial use
Accessories included:
Double-hand extension
Single-hand extension (2x)
Pair of removable parallel bars
Removable bar stoppers
Long bar (attached at both sides)
Olympic barbell holder with movable joint
Barbell holder
Multi-purpose bar extension
Adjustable foam roller
Set of brackets
Workout stations:
Barbell squats
Barbell lunges
Dead lift
Standing chest presses
Butterfly simulation
Biceps pulley
Biceps pulley – with support
Triceps pulley
Side raises (shoulders)
Squats with pulley
Rowing (lower pulley)
Parallel bar dips
Pull-up bar chin ups

Bench presses (with a bench)

Butterfly with back support (with a bench)

Reverse butterfly with chest support (with a bench)

Seated shoulder presses (with a bench)

Seat lat pulldown (with a bench)
Power Rack inSPORTline Cable Column CC600 - Product parameters
Weight
The total weight of the product.
399 kg
User's weight limit
150 kg
Maximum user height
not limited
Posts for weight plates
yes
Butterfly with back support
no
Power Rack inSPORTline Cable Column CC600 - alternatives -
all in stock
Power Rack Marbo Sport MF-U002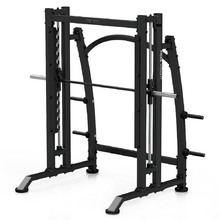 More info
Power Rack Marbo Sport MF-U003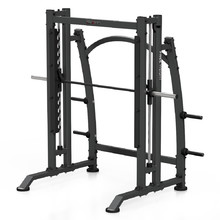 More info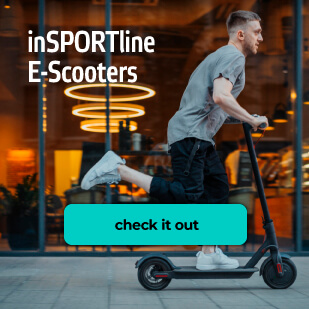 Power Rack inSPORTline Cable Column CC600 is included in the following categories: