Rowing Machine Paddlelite Pro
Top rowing trainer simulating natural paddling movement, sophisticated computer, suitable for all ages.
We are sorry, but this product is no longer available.
Recommended accessories
Description
Parameters
Alternatives (5)
Video (1)
Rowing Machine Paddlelite Pro
Rowing Machine Paddlelite Pro is a top rowing trainer that realistically simulates the motion of paddling a kayak. Paddlelite Pro trainer comprehensively puts a strain on your entire figure, especially the upper body (shoulders, back and abdominal muscles). Rhythmic movements of the paddle effectively build up muscles, improve blood circulation and counteract bone minerals loss. Paddlelite Pro is suitable for users of all ages, including professional athletes who want to train paddling technique. Sophisticated computer powered by rechargeable batteries displays all the necessary information such as time, distance, heart rate, speed, calories burned, and many others. Thanks to its size, simple assembly and transport wheels, Rowing Machine Paddlelite Pro is also recommended for home use.
Technical description:
Top rowing trainer
Realistic simulation of paddling a kayak
Professional cardiovascular training
Comprehensive exercises of the entire body (especially upper body)
Improves blood circulation
Counteracting the bone minerals loss (as a result of aging)
Involvement of all the muscles and bones
Rhythmic movement relieves stress and tension
Improves breathing
Powered by rechargeable batteries (no need for power cables)
High-quality aramid cables with long service life
Durable carbon fiber rod
Maximum weight limit: 120 kg
Maximum height of an athlete: 200 cm
Weight: 30 kg
Dimensions: length 180 cm x width 60 cm x height 70 cm
Suitable users of all ages
For commercial and non-commercial use
Computer functions:
Time
Distance
Heart rate
Speed
Calories burned
Possibility of transferring data via USB
Exercised body areas: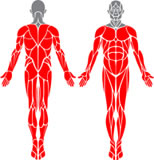 Rowing Machine Paddlelite Pro - Product parameters
Resistance regulation
Electronic
Braking system
Magneto-electric EMS
Compensating for uneven floor
no
Rowing Machine Paddlelite Pro - alternatives -
all in stock
Rowing Machine Paddlelite Pro is included in the following categories: