Treadmill inSPORTline inCondi T420i
Smart home treadmill, Wi-Fi, compatible with smart training apps, Netflix, Spotify, etc.! You can access all the programs, settings and online apps through an easy-to-read touchscreen.
Recommended accessories
Description
Parameters
Alternatives (8)
Video (1)
Treadmill inSPORTline inCondi T420i
The Treadmill inSPORTline inCondi T420i has everything a modern treadmill should have – a large running area, access to online apps and even wireless internet connection! Not only does it allow you to browse your favorite websites, but you can also access Netflix, watch YouTube videos or listen to your favorite music on Spotify. The solid, stable frame has a weight limit of up to 140 kg, ensuring a comfortable and safe workout for every member of the family.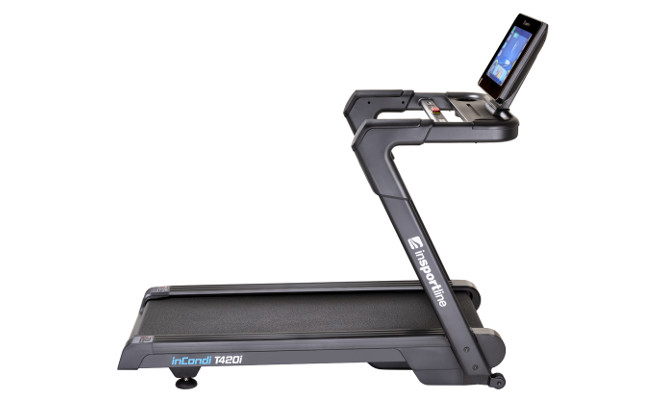 Thanks to its unique design, the treadmill doesn't need a motor cover, so nothing will bother you during the workout. Coated with anti-slip, pleasant-to-touch rubber, the specially shaped handles provide support during the workout. The high-quality suspension absorbs shock and therefore protects your joints, providing added comfort.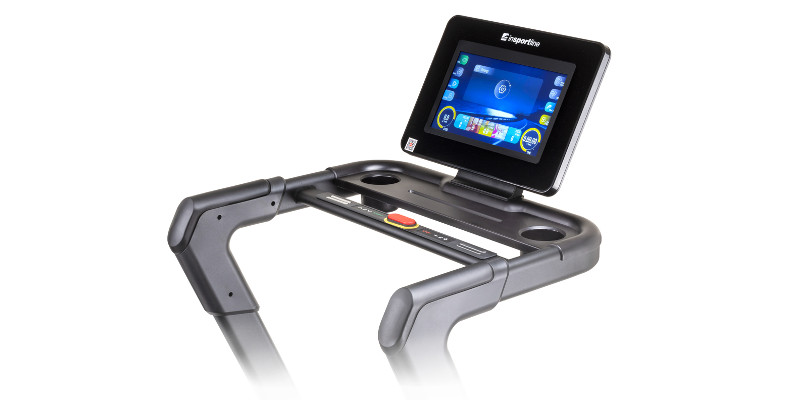 Using the easy-to-read color touchscreen, you can select one of the 16 preset programs or create your own program. You can choose from target programs, or HRC programs which automatically adjust the speed and incline to keep you in your target heart rate zone. The 15.6" touchscreen allows you to watch videos and, thanks to the MP3 input and built-in speakers, listen to music.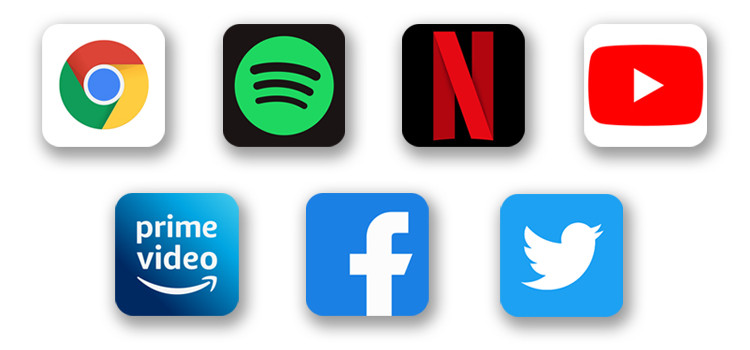 Key features:
Spacious home treadmill of the interactive inCondi series
Color touchscreen
Wi-Fi
Access to Netflix, YouTube, Spotify, Twitter, Facebook and Amazon Prime Video through the touchscreen
Super Soft Cushioning System – running area suspension
Comes with chest strap
Can be synced with the following apps (via Bluetooth):

Fitshow (Android 7.0+) / FitShow LITE (iOS 8.0+)

SET A TARGET – allows you to record your treadmill runs

Custom

Natural Scenery – virtual scenery
Sports Course – selected YouTube training programs
Program Mode – preset programs

Allows you to set a target
Allows you to create your own program

OUTDOOR – allows you to record your outdoor runs (GPS)

Allows you to create long-term training plans
Treadmill workout guide and healthy lifestyle tips
Sports encyclopedia
Training history

Zwift  (Android 7.0+/ iOS 9.0+) and support app Zwift Companion (Android 7.0+/ iOS 9.0+) allow you to control the device from your phone

Training in the form of a game in a 3D virtual environment
Allows you to set goals and create a training plan
Allows you to communicate with other users online
Allows you to create your own avatar to represent you on the screen
Compatible with Apple Health, Strava, Training Peaks, Garmin Connect, Adidas Training, Map My Fitness, Today's Plan

Kinomap (Android 5.0+/ iOS 9.0+)

Preset trails (w/ video)
Select Treadmill (for device) and FitShow (for brand)
Majority of content is paid

Make sure in advance that the treadmill is compatible with your device
In order for apps to work properly, Wi-Fi, Bluetooth and GPS need to be "on"
The aforementioned apps were not developed by inSPORTline, so it does not accept responsibility for any errors or compatibility issues (we will, however, provide assistance in case such problems occur)

Wide range of programs and 15 resistance levels

Pause function

Safety button
USB port for charging smart devices
MP3 input
High-quality speakers
HRC program: machine automatically adjusts resistance to keep user's heart rate in optimal zone
Computer displays: time, speed, distance, heart rate, calories, steps, incline
Technical description:
| | |
| --- | --- |
| Motor power | 2.5 HP |
| Running area dimensions | 140 x 51 cm |
| Running area incline | electronic |
| Number of incline positions | 15 degrees |
| Maximum incline | 5.7° |
| Speed | 1 - 18 km/h |
| Suitable for walking | 2 hours of continuous walking at the most (followed by at least 15-minute break) |
| Overall number of programs | 26 |
| Preset programs | 16 |
| User programs | 10 |
| HRC program | yes |
| Manual program | yes |
| Heart rate monitor | yes |
| Water bottle holder | yes (2x) |
| Tablet holder | yes |
| Transport wheels | yes |
| Uneven surface adjustment | yes |
| Suspension | yes |
| Safety brake | yes |
| HR belt receiver | yes (Bluetooth, 5 kHz) |
| HR belt included | yes |
| Audio input | yes |
| Foldable | no |
| Overall dimensions | H 147,5 cm x W 79 cm x L 172 cm |
| Collapsed dimensions | *** |
| Package dimensions | L 191 cm x W 90 cm x H 38.5 cm |
| Weight limit | 140 kg |
| Weight | 70 kg |
| Power source | 220V - 240V |
| Category  | HC (EN957) |
| Use | home |
Extended warranty applies to this product.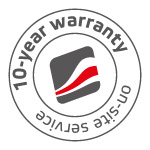 Recommended by Petr Kopřiva, inSPORTline Fitness Coach
Regular training improves your physical fitness, helps you lose weight and strengthens your cardiovascular system.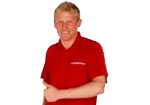 Treadmills help you focus on these areas: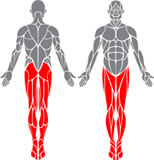 Treadmill inSPORTline inCondi T420i - Documents to download
Treadmill inSPORTline inCondi T420i - Product parameters
Motor output
The higher the output, the higher the user weight limit. Treadmills with high output can also move faster.
2.50 HP
Deck inclination
Running deck inclination is one of the most important aspects of a treadmill. The outmost majority of motorized treadmills feature electronic inclination. Cheaper models either have fixed or manually adjusted inclination.
electronic
The running deck is inclined electronically thanks to the motor. The most convenient option.
Number of incline levels
States the number of available incline levels.
15
Maximum elevation
5.7° (10 %)
Running deck length
Generally speaking, the longer the running deck, the more comfortable exercise the treadmill provides. For taller people, minimum recommended running deck length is 140 cm. Running decks on professional treadmills are suitable for everyone.
140 cm
Suitable for walking
max. 2 hours without pause
After a certain amount of time in walk mode, the drive can start overheating. That's why there's a time limit for using ealking speed continuously.
Total number of programs
The total numner of pre-set and user programs, manual mode and HRC program (if applicable).
26
Number of preset programs
16
User programs
User programs are programs that can be set according to the requirements of the user and saved into the memory of the treadmill's console.
10
Heart rate frequency sensors
yes
Tablet holder
A tablet holder doesn't have to be used only for a tablet. You use it to prop up a book, magazine or a mobile phone.
yes
System for adjusting to uneven surface
yes
Suspension
Super Soft Cushioning System
Safety key
A necessary part of every treadmill - a magnetic safety with a clip attached to your clothing that, when pulled out, immediately stops the treadmill.
yes
Audio jack
If the treadmill features an audio jack (3.5 mm), you can connect it to your phone and replay music through inbuilt loudspeakers.
yes
Height when unfolded
147.50 cm
Width when unfolded
85 cm
Length when unfolded
185 cm
Treadmill type
Treadmills without motor are moved via the force created by the user's legs and subsequent inertia. Motorized treadmills feature and electric motor that moves the running deck. On these treadmills, you can adjust the running speed at will.
Motorized
Features electric drive that allows you to choose the speed of the running belt.
Weight
Generally speaking, the heavier the treadmill, the more robust it is and the longer its service life. The weight of professional treadmills can far exceed 100 kg.
70 kg
Power Source
Most treadmills are powered via 220/230V outlet. Treadmills without motors only require batteries for their control panels.
220 - 240 V
Class
Category according to EN standard: H (Home use) for home use, S (Studio) for commercial and club use. The letters A, B and C denote the presicion of data measurement.
HC (EN957)
Treadmill for home use with lower precision display. Not suitable for commercial use.
Intended use
Home treadmills are suitable for home use only. The higher-quality club treadmills can be used in hotels, school gyms, public gyms, etc. Commercial treadmills can be used anywhere, mainly in professional commercial fitness centres.
home
Only suitable for home use.
Technology
inCondi
inSPORTline inCondi trainers are able to connect with your smartphone or tablet. A special app then allows you to enjoy your training on a whole new level, for example through virtual tracks all over the world! The apps also save your training data and follow long-term statistics.
Treadmill inSPORTline inCondi T420i - alternatives -
all in stock
Treadmill inSPORTline inCondi T420i is included in the following categories: