Exercise Bike inSPORTline Omahan UB
Outstanding home exercise bike with a high weight limit and a number of cool features! Enjoy an intense workout with popular HRC and WATT programs!
Recommended accessories
Description
Parameters
Alternatives (2)
Video (2)
Exercise Bike inSPORTline Omahan UB
Are you looking for a stationary bike that will not let you down during an intense workout? Then the Exercise Bike inSPORTline Omahan UB is the perfect choice! The robust frame makes the bike stable and allows for a 150kg weight limit, making it suitable for anyone. The position of the seat can be adjusted both vertically and horizontally, allowing for a comfortable workout.
On the display you can choose from a number of interesting programs and features. You can choose one the 12 preset profile programs or create as many as 4 user programs. You may also appreciate the popular HRC program that will automatically adjust the machine's 32 resistance levels to keep you in the target heart rate zone. The WATT program will come in handy when you want to focus on your performance. When you are done, you can check your recovery or body fat.
Even though there are heart rate monitors built into the handles, the machine is also compatible with a chest strap. The width-adjustable tablet holder allows you to watch videos or listen to your favorite music during the workout. The water bottle holder on the stem is a nice touch. If you are looking for a durable exercise bike for an intense living room workout, the Exercise Bike inSPORTline Omahan UB is the way to go!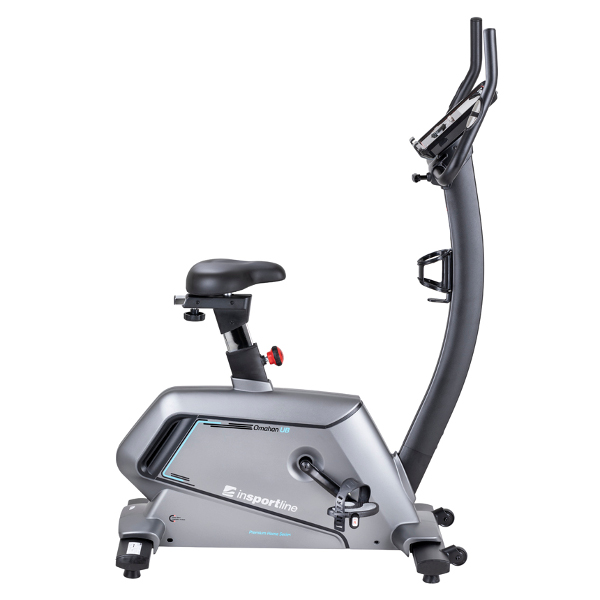 Key features:
Stable frame with high weight limit
3-piece cranks with encapsulated machine bearings
Horizontally and vertically adjustable ergonomic seat
Adjustable handles angle
Comfortable handles with built-in heart rate monitors
Backlit LCD display
Tablet holder
Water bottle holder
Adjustable handles
Pedal spacing: 17 cm
HRC program: machine automatically adjusts resistance to keep user in optimal heart rate zone
WATT program: machine automatically adjusts resistance to keep user in in preset WATT zone (e.g. it increases resistance when pedaling cadence decreases)
Computer functions: time, speed, distance, calories, heart rate, Watt, revolutions per minute
Technical description:
Flywheel weight

9 kg

Resistance operation

electronic

Number of resistance modes

32

Braking system

magnetic

Freewheel

yes

Number of programs

23

Preset programs

12

User programs

4

HRC program

yes

WATT program

yes

Recovery program

yes

Body Fat program

yes

Manual program

yes

Heart rate monitor

yes

Water bottle holder

yes

Tablet holder

yes

Transport wheels

yes

Uneven floor adjustment

yes

HR belt receiver

yes, for unencrypted analog 5kHz signal
recommended Sigma 5kHz (range 1 meter, with the possibility of replacing the battery) or Polar T34 (range 4 m, without the possibility of replacing the battery)

HR belt included

no

Audio Input

no

Foldable

no

Dimensions

Height 149 x width 56 x length 109 cm

Collapsed dimensions

X

Weight limit

150 kg

Maximum user height

No restrictions

Weight

40 kg

Power source

AC adaptor

Category

HC (EN957)

Use

home
Extended warranty applies to this product.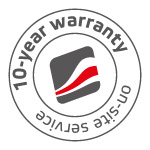 Recommended by Petr Kopřiva, inSPORTline Fitness Coach
Regular training improves your physical fitness, helps you lose weight and strengthens your cardiovascular system.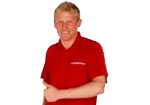 Exercise bikes help you focus on these areas: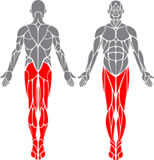 Exercise Bike inSPORTline Omahan UB - Documents to download
Exercise Bike inSPORTline Omahan UB - Product parameters
Flywheel weight (kg)
9 kg
Resistance regulation
Resistance in cardio trainers can be regulated by one of two ways - manual and electronic control. Manual regulation is the cheaper option and works on a simple basis. With a regulation knob, the user sets the resistance manually, usually in the range of 1-12 levels.
Electronic
Resistance is adjusted directly on the control panel, or automatically through various programs.
Weight limit (kg)
By observing the weight limit of the product, you significantly increase its service life and prevent it from wearing down prematurely. It is not recommended to exceed this limit.
150 kg
Braking system
Cardio trainers use several types of braking systems.
There are trainers with magnetic, friction, calliper or EMS braking system. The magnetic and EMS systems that work through moving a magnet closer to the flywheel are used most often.
Magnetic
Magnets move towards or away from the flywheel, adjusting resistance. Great advantage is its silent running.
Handlebar heart rate sensors
yes
Compensating for uneven floor
yes
Weight
The total weight of the product.
40 kg
Power source
Mains supply
Maximum user height
not limited
Dimensions when fully assembled
length x width x height
109 x 56 x 149
Usage category
Home use
Only suitable for home use.
Exercise Bike inSPORTline Omahan UB - alternatives -
all in stock
Exercise Bike Capital Sports Evo Pro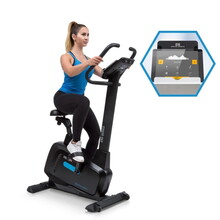 More info
Exercise Bike inSPORTline Valdosa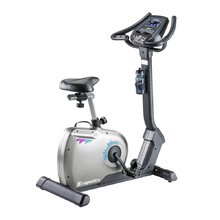 More info
Exercise Bike inSPORTline Omahan UB is included in the following categories: