Treadmill with Pull-Up Bar inSPORTline Tongu -
SPECIAL OFFER
Unique motorless treadmill with free-standing pull-up bar, parallel bars and improvised workout bench! A space-saving solution for a versatile home workout!
Recommended accessories
Description
Parameters
Alternatives (8)
Video (1)
Treadmill with Pull-Up Bar inSPORTline Tongu
Would you like to improve your fitness on a treadmill but could also use a pull-up bar to relieve your back pain? Or would like to do some sit-ups and have a washboard stomach? Or maybe push-ups or some parallel bar exercises wouldn't be a bad idea? Don't worry! The Treadmill with Pull-Up Bar inSPORTline Tongu allows you to do all of the above… and it's just one machine!
Suitable for both running and walking, the motorless running belt can be adjusted to 3 different positions. On the opposite side, there are padded parallel bars with two different grips. Above them, there is a height-adjustable pull-up bar (which also has two different grips). But that's not all! When the running belt is inclined, it can serve as a bench (thanks to padded footrests on the bottom). You might also appreciate the handles that allow you to do push-ups when the running belt is inclined.   
The Treadmill with Pull-Up Bar inSPORTline Tongu is more than just a treadmill. It is a well-equipped home gym that allows you to exercise your legs, arms, core and back. And the best part is that it can be used by two people at the same time. 



Exercise at your own pace
Motorless treadmills have running belts that are put into motion by the action of the user – no motor, no display, no adjustments. It is entirely up to you how fast you are going to run/walk. The resistance can be  easily and fluently adjusted with a regulation knob on the right side of the frame. The running belt can be adjusted into 3 different positions.  




5-in-1 pull-up bar
On the opposite side, there is a padded pull-up bar with two different grips that allows you to exercise your back and shoulders. The height of the pull-up bar can be adjusted into 5 positions (195 – 215 cm), making it suitable for users of all heights.



No muscle will be left untrained
Another great feature is the parallel bars with two different grips and padded footrests that allow you to exercise not only your pecs, but also your arm muscles, deltoids and abs.




A few more tweaks
Apart from the height-adjustable pull-up bar, you can also fold both the parallel bars and running belt and secure them in place (depending on what you want to do). Since each and every side of the Treadmill with Pull-Up Bar inSPORTline Tongu can be used, you may have to move it once in a while. And while this might be a problem with a regular pull-up bar, this machine has wheels at the bottom of the running belt that allow you to turn the frame over (in a collapsed position) and move it.



Time to improvise
The strategically placed padded handles allow you to turn the running belt into an exercise bench! And while it might be a little unconventional, it is a perfect solution when you live in a small apartment, want to do push-ups but don't want to buy a regular bench. You can adjust the handles to your height (5 positions). But don't forget to set the resistance to max if you don't want to slide all the way down during the workout.



Key features:
Revolutionary treadmill that allows you to walk, do push-ups and also sit-ups
Suitable for running, walking and walking uphill
Can be used by two users at the same time
Manual resistance adjustment with fluent regulation
Use: motorless running belt, parallel bars, multi-purpose pull-up bar, workout bench
Manual incline (3 positions):

Position 1: 17% (10°)
Position 2: 19% (11°)
Position 3: 22% (12.5°)

Height-adjustable pull-up bar (5 positions):

Position 1: 195 cm
Position 2: 200 cm
Position 3: 205 cm
Position 4: 210 cm
Position 5: 215 cm

Distance between inner grips: 42 cm
Footrests allow you to use running belt as workout bench
Pull-up bar with 2 different grips
Handles for push-ups
Adjustable handles for sit-ups (5 positions)
Parallel bars and running belt can be folded up and secured in place
Safety brake (lever)
Technical description:
| | |
| --- | --- |
| Engine power | *** |
| Running area dimensions | 132 x 43 cm |
| Running area incline | manual |
| Number of incline positions | 3  |
| Maximum incline | 12.5° ( 22%) |
| Speed | user regulated, fluent regulation |
| Suitable for walking | yes, no restrictions |
| Overall number of programs | *** |
| Preset programs | *** |
| User programs | *** |
| HRC program | no |
| Manual program | yes |
| Heart rate monitor | no |
| Water bottle holder | no |
| Tablet holder | no |
| Transportation wheels | yes |
| Uneven surface adjustment | no |
| Suspension | no |
| Safety brake | yes |
| HR belt receiver | no |
| HR belt included | no |
| Audio input | no |
| Foldable | yes |
| Overall dimensions | Height 222 x width 122 x length 210 cm |
| Collapsed dimensions | Height 194 x width 76 x length 135 cm |
| Weight limit | 130 kg |
| Weight | 100.5 kg |
| Power source | *** |
| Category  | HC (EN957) |
| Use | home |
Extended warranty applies to this product.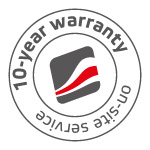 Recommended by Petr Kopřiva, inSPORTline Fitness Coach
Regular training improves your physical fitness, helps you lose weight and strengthens your cardiovascular system.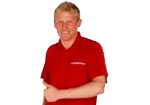 Exercised body areas: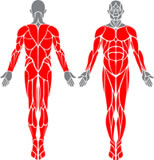 Treadmill with Pull-Up Bar inSPORTline Tongu - Documents to download
Treadmill with Pull-Up Bar inSPORTline Tongu - Product parameters
Deck inclination
Running deck inclination is one of the most important aspects of a treadmill. The outmost majority of motorized treadmills feature electronic inclination. Cheaper models either have fixed or manually adjusted inclination.
manual
Inclined manually.
Number of incline levels
States the number of available incline levels.
3
Running deck length
Generally speaking, the longer the running deck, the more comfortable exercise the treadmill provides. For taller people, minimum recommended running deck length is 140 cm. Running decks on professional treadmills are suitable for everyone.
132 cm
Suitable for walking
yes
The treadmill can be used for walking without limitations.
Total number of programs
The total numner of pre-set and user programs, manual mode and HRC program (if applicable).
0
Number of preset programs
0
User programs
User programs are programs that can be set according to the requirements of the user and saved into the memory of the treadmill's console.
0
Heart rate frequency sensors
no
Tablet holder
A tablet holder doesn't have to be used only for a tablet. You use it to prop up a book, magazine or a mobile phone.
no
System for adjusting to uneven surface
no
Safety key
A necessary part of every treadmill - a magnetic safety with a clip attached to your clothing that, when pulled out, immediately stops the treadmill.
yes
Audio jack
If the treadmill features an audio jack (3.5 mm), you can connect it to your phone and replay music through inbuilt loudspeakers.
no
Height when unfolded
222 cm
Width when unfolded
122 cm
Length when unfolded
210 cm
Height when folded
194 cm
Length when folded
135 cm
Treadmill type
Treadmills without motor are moved via the force created by the user's legs and subsequent inertia. Motorized treadmills feature and electric motor that moves the running deck. On these treadmills, you can adjust the running speed at will.
Without motor
The running belt is moved by the feet of the user.
Weight
Generally speaking, the heavier the treadmill, the more robust it is and the longer its service life. The weight of professional treadmills can far exceed 100 kg.
100.50 kg
Power Source
Most treadmills are powered via 220/230V outlet. Treadmills without motors only require batteries for their control panels.
None
Class
Category according to EN standard: H (Home use) for home use, S (Studio) for commercial and club use. The letters A, B and C denote the presicion of data measurement.
HC (EN957)
Treadmill for home use with lower precision display. Not suitable for commercial use.
Intended use
Home treadmills are suitable for home use only. The higher-quality club treadmills can be used in hotels, school gyms, public gyms, etc. Commercial treadmills can be used anywhere, mainly in professional commercial fitness centres.
home
Only suitable for home use.
Treadmill with Pull-Up Bar inSPORTline Tongu - alternatives -
all in stock
Treadmill with Pull-Up Bar inSPORTline Tongu is included in the following categories: