Elliptical Trainer inSPORTline inCondi ET800i
Fully-equipped, space-saving elliptical trainer with Wi-Fi! Open your favorite app and enhance your workout!
Recommended accessories
Description
Parameters
Alternatives (6)
Video (2)
Elliptical Trainer inSPORTline inCondi ET800i
The Elliptical Trainer inSPORTline inCondi ET800i is an ultra-powerful elliptical that offers an adjustable stride length, unique space-saving design and revolutionary use of apps. Thanks to its unique design, the main part of the frame is in a vertical position, taking up minimum space. You can even adjust the stride length. The powerful flywheel with a magnetic braking system allows you to smoothly switch between the machine's 16 resistance levels. The moving handles offer different grips while the fixed handles under the display allow you to track your heart rate (all you need is a 5kHz chest strap).
You can control everything and set your workout program on an easy-to-read 7" color touch screen display. The machine offers 12 preset programs. However, you can also save as many as 4 user profiles. You may also appreciate the popular HRC and WATT programs, which automatically adjust the resistance to the target heart rate or performance. The main feature of the Elliptical Trainer inSPORTline inCondi ET800i, however, is that you can open your apps on its display, which means that you do not need to install them on your phone/tablet. Connect to Wi-Fi and make your workout more fun by watching YouTube, browsing the Internet or running anywhere in the world (virtual run)!




Not Every Step Is The Same
The biggest advantage of the Elliptical Trainer inSPORTline inCondi ET800i is the adjustable stride length, which allows you adjust the position of the pedals to your height using regulation knobs (43 or 56cm). The ergonomic suspension pedals provide maximum comfort.


Comfort In Every Situation
The specially-shaped moving handles are another cool feature. They offer as many as 4 different grip positions – 2 vertical and 2 horizontal – allowing you to adjust your grip during the workout. If you want to rest your arms for a while, you can use the two fixed handles underneath the display (which you can also use to track your heart rate). The Recovery function will tell you how your body recovered after the workout.



Great Functions And Beautiful Display
This model features a 7" color touch screen display on which you can follow all the functions and programs. There are 12 preset programs. However, if you do not like any of them, you can create and save as many as 4 user profiles. If you want an intense workout, you can choose either the HRC or the WATT program. And if you need to rest for a while, you can use the Pause function, which will pause your workout without deleting your progress.


Multimedia Use
The most interesting part of the control panel is the set of apps that is a part of the machine's software. Since the machine uses the Android operating system, you do not need to connect it to any mobile device. All you have to do is connect to Wi-Fi and open any app you like. This way, you can watch YouTube videos, browse the Internet, watch Netflix, listen to your favorite music on Spotify or explore virtual routes on iRoute.

Key features:
Amazing elliptical trainer for intense home workout
Adjustable stride length
Powerful flywheel with magnetic braking system
Industrial bearings in all joints
Android operating system allows you to use multimedia apps on control panel
Wi-Fi
Ergonomic suspension pedals
High weight limit
Unique space-saving design
Wide range of preset programs
7" color touch screen display
Pause function
USB port that you can use to recharge your phone

integrated speakers

3.5 mm audio output for connecting headphones (applies to machines with production date from 2/2020 inclusive)

Machine can be used without Wi-Fi connection
HRC program: machine automatically adjusts resistance to keep user's heart rate in optimal zone
WATT program: machine automatically adjusts resistance to help user achieve set goal
Computer displays: time, speed, revolutions per minute (RPM), distance, calories, heart rate, performance (watt), resistance
Technical description:
Flywheel weight

12 kg

Resistance operation

electronic

Number of resistance modes

16

Pedal spacing

6.6 cm

Stride length

43 cm / 56 cm

Number of modes

19

Preset programs

15

User programs

0

HRC program

yes

WATT program

yes

Manual program

yes

Heart rate monitor

yes

Tablet holder

yes

Bottle holder

yes

HR belt receiver

yes, for unencrypted analog 5kHz signal
recommended Sigma 5kHz (range 1 meter, with the possibility of replacing the battery) or Polar T34 (range 4 m, without the possibility of replacing the battery)

HR belt included

no

Transportation wheels

yes

Uneven surface adjustment

yes

Dimensions

l126,7 cm x w91,4 cm x h167,5 cm

Maximum user height

No restrictions

Weight limit

150 kg

Weight

85 kg

Braking system

magnetic

Power source

220V, 230V

Category

HC (EN957)

Use

home
Extended warranty applies to this product.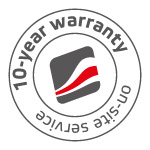 Recommended by Petr Kopřiva, inSPORTline Fitness Coach
Regular training improves your physical fitness, helps you lose weight and strengthens your cardiovascular system.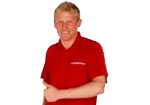 Exercised body areas: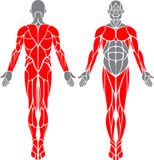 Elliptical Trainer inSPORTline inCondi ET800i - Documents to download
Elliptical Trainer inSPORTline inCondi ET800i - Product parameters
Flywheel weight (kg)
12 kg
Flywheel Placement
front
Usually with longer stride and smaller distance between pedals, which provides more natural movement trajectory.
Weight limit (kg)
By observing the weight limit of the product, you significantly increase its service life and prevent it from wearing down prematurely. It is not recommended to exceed this limit.
150 kg
Resistance regulation
Resistance in cardio trainers can be regulated by one of two ways - manual and electronic control. Manual regulation is the cheaper option and works on a simple basis. With a regulation knob, the user sets the resistance manually, usually in the range of 1-12 levels.
Electronic
Resistance is adjusted directly on the control panel, or automatically through various programs.
Braking system
Cardio trainers use several types of braking systems.
There are trainers with magnetic, friction, calliper or EMS braking system. The magnetic and EMS systems that work through moving a magnet closer to the flywheel are used most often.
Magnetic
Magnets move towards or away from the flywheel, adjusting resistance. Great advantage is its silent running.
Bearings
industrial bearings
Compensating for uneven floor
yes
Handlebar heart rate sensors
yes
Maximum user height
No limit
Dimensions when fully assembled
length x width x height
126.7 x 91.4 x 167.5
Weight
The total weight of the product.
85 kg
Usage category
Home use
Only suitable for home use.
Technology
inCondi On Screen
Prostřednictvím speciálních aplikací zabudovaných přímo v displeji si užijete cvičení ve zcela jiném rozměru, například pomocí virtuálních tras po celém světě! Aplikace také ukládají vaše výsledky a sledují dlouhodobé statistiky.
Elliptical Trainer inSPORTline inCondi ET800i - alternatives -
all in stock
Elliptical Trainer inSPORTline inCondi ET800i is included in the following categories: