inSPORTline VibroGym Charles Vibration Machine
Microprocessor, 150kg max, 25 - 50Hz
We are sorry, but this product is no longer available.
Recommended accessories
Description
Parameters
Alternatives (3)
inSPORTline VibroGym Charles Vibration Machine
inSPORTline VibroGym Dance Vibration Machine will help you to form your figure.

The principle of vibration causes reflex contraction of muscles. Standing for 5 minutes with knees slightly bent is enough to feel the results. The whole body can be exercised. Exercises are described in the manual. Arms and back can be exercised with two rubber belts which are fixed to the lower part of the machine.
helps to form your body and loose the body weight quickly and effectively
exercise efficiency is tripled during the vibration process
special massage mat with adhesive and serrated surface releases the tension on your feet, palms, buttocks and back…
assures fast recovery and regeneration after physically demanding activity, sports activity or exercise
Dance Machine is ideal as opening or final training phase of runners, inline skaters, cyclist or skiers…
can help to cure rheumatism and other diseases, e.g. bone and joint diseases (after doctor's recommendation)

improves the blood circulation

helps to cure muscle and joint pain and stiffness

improves balance and coordination

helps to fight cellulite

fights stress and depression

increases the production of the growth hormone
Technical description of the inSPORTline Dance machine:

Engine power: 500 W
Works fluently
Vibration frequency: 25 – 50 Hz
Fluent increase of 1 Hz possible
Amplitude: 0,5 – 2,0 mm
Computer with 3 LED displays
Two operating consoles
You can choose of more than 50 vibration intensities
3 user programs
Time programs: 30 – 180 S
Belts with grips for larger variability of exercises
Weight: 100 Kg
Maximum load capacity: 150 Kg
Dimensions: 100L x 783W x 156 cm H
Colour: black, white
Extended warranty

Toned body parts: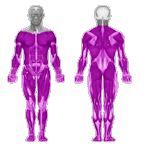 InSPORTline Vibration Machine is successfully used in Czech "
Studio 40
" by MUDr. Monika Oslizlová for recovery, reduction of overweight and relaxation of sportsmen.
- Look at the examples of the vibration machine workout
Extended warranty applies to this product.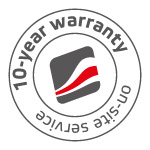 Recommended by Petr Kopřiva, inSPORTline Fitness Coach
Regular training improves your physical fitness, helps you lose weight and strengthens your cardiovascular system.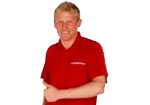 Vibration machines help you focus on these areas: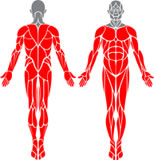 inSPORTline VibroGym Charles Vibration Machine - Documents to download
inSPORTline VibroGym Charles Vibration Machine - Product parameters
Vibrating deck dimensions
75 x 76 cm
Weight limit (kg)
By observing the weight limit of the product, you significantly increase its service life and prevent it from wearing down prematurely. It is not recommended to exceed this limit.
120 kg
Vibration frequency
5 - 50
Vibration type
3D
Vibration deck vibrates on all 3D dimension axes.
Number of vibration speeds
50
Compensating for uneven floor
yes
Computer Control
Integrated
Dimensions when fully assembled
length x width x height
75 x 76 x 140
Weight
The total weight of the product.
50 kg
Usage category
Home / club use
Suitable for home use. Can be also used in smaller establishments, such as hotels and school and company gyms.
inSPORTline VibroGym Charles Vibration Machine - alternatives -
all in stock
Vibration Platform VibroGym inSPORTline Charles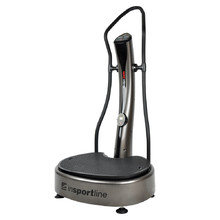 More info
Vibration Platform inSPORTline Julisa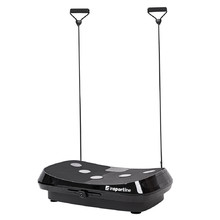 More info
Vibration Machine inSPORTline VibroGym Julita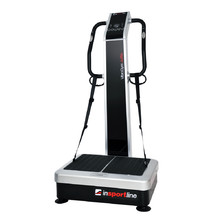 More info
inSPORTline VibroGym Charles Vibration Machine is included in the following categories: