Paddleboard with Accessories Jobe Aero SUP 9.4
For beginners or children; square tail and round nose; slower; high maneuverability; paddle, backpack, pump, leash and flippers included.
Recommended accessories
Description
Parameters
Alternatives (6)
Video (8)
Paddleboard with Accessories Jobe Aero SUP 9.4
The Paddleboard Jobe Aero SUP 9.4 is suitable for beginners or children weighing up to 60kg. It is lightweight, which is an advantage when carried frequently. Compared to other paddleboards, the 9.4 Jobe Paddleboard is easily maneuverable, stable and slower. It is equipped with three flippers which means it can be used in flat water as well as mild rivers. The set includes the adjustable aluminum paddle, the flippers, the pump and the paddleboard leash. Everything is packed in a stylish backpack. All of the above makes the Paddleboard Jobe Aero SUP 9.4 perfect for children or beginners.
Jobe Paddleboards excel in quality and lightness. Thanks to special three-layer "heat bonded" technology the SUPs Jobe are more than 1/3 lighter and more solid in comparison with other paddleboard brands. Due to the best materials used, their surface is highly damage, dent and puncture resistant. They're not manually-glued but laser-glued (manually glued paddleboards have up to 15 layers of glue – that causes occuring of visible defective bubbles and reduced durability). Paddleboards Jobe can be inflated up to pressure of 20 PSI. Thanks to that, they have incomparably better quality, stability and rigidity.
Jobe Paddleboards are packed along with complete accessory, including an effective pump with removable pressure meter, water-floating aluminium paddle in reflexive color well visible on the water (not all paddles of different brands can float on the water), paddleboard leash (safety wire), repair glue set and big waterproof bag. In this bag you can easily stack all the equipment to get yourself ready for the trip. Only thing that remains is to get on your starting spot, inflate the board, hop up on it and paddle.

Technical description:
Suitable for children or beginners up to 60kg
High maneuverability
Slower version
High stability
Can be used in flat water and mild rivers
Set includes: leash, paddle, pump, backpack, flippers
Square tail
Round nose
Weight: 7.2kg (including flippers)
Volume: 165l
Weight limit: 60kg
Dimensions: 285 x 76cm
Thickness: 10cm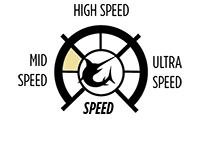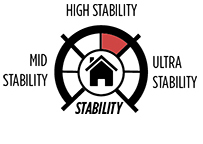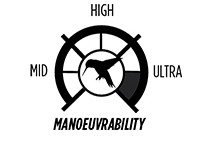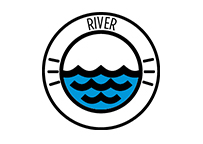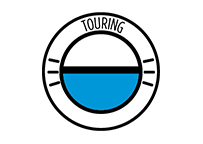 Paddleboard with Accessories Jobe Aero SUP 9.4 - Documents to download
Paddleboard with Accessories Jobe Aero SUP 9.4 - Product parameters
Category
All around, Calm waters
Weight limit
The weight limit should be your main concern when choosing a paddleboard. It determines the maximum weight the paddleboard can carry without losing shape and stability. The higher the weight the deeper the paddleboard sinks which makes the steering and paddling more difficult.
The weight limit includes all of your clothing and gear (waterproof bag, personal belongings, the paddle, etc.). By adding the weight of these belongings to your own you get the minimum weight your new paddleboard should be able to carry.
60 kg
Maximum number of users
1 person
Paddleboard with Accessories Jobe Aero SUP 9.4 - alternatives -
all in stock
Paddleboard with Accessories Jobe Aero SUP 9.4 is included in the following categories: