Skipping Rope inSPORTline Jumpow -
SPECIAL OFFER
Fast skipping rope with weights for a dynamic workout, core made of steel cable, adjustable length, anti-slip handles, perfect for box training, cardio workout, etc.
Recommended accessories
Description
Parameters
Alternatives (8)
Skipping Rope inSPORTline Jumpow
Skipping Rope inSPORTline Jumpow is a very fast jump rope suitable for dynamic exercises. Its core is made of a steel cable coated with thermoplastic rubber. As a result, the rope is extremely flexible, wihtout compromising its shape or length. The handles, narrowing from the top down, are coated with anti-slip rubber, preventing it from slipping from your hands. The handles also absorb sweat from your palms. Integrated into the set are cylinder weights (76 g) that can be placed inside the handles. As a result, the jump rope will help you strengthen your arms, making it perfect for example for boxers or cardio workout enthusiasts. All of these attributes make Skipping Rope inSPORTline Jumpow a popular fast skipping rope model.


Technical description:
Fast skipping rope
Perfect for a fast and dynamic workout (boxing, cardio workout)
Core made of steel cable
Removable weight cylinders inside handles (1 weight per handle)
Easily adjustable length
Anti-slip handles
Anti-slip surface length: 9 cm
Features revolving bearings
Rope length: max 284 cm
Handle length: 14 cm
Handle diameter: 1.6 cm
Handle diameter (end): 2.4 cm
Weight excluding weights: 110 g
Weight cylinder weight: 76 g/piece
Total weight: 262 g
Textile case included
Recommended by Petr Kopřiva, inSPORTline Fitness Coach
Regular training improves your physical fitness, helps you lose weight and strengthens your cardiovascular system.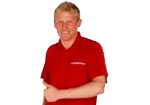 Exercised body areas: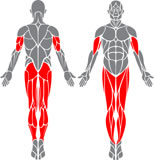 Skipping Rope inSPORTline Jumpow - Product parameters
Material
TPR (thermoplastic rubber)
Bearings
The ABEC-1 through ABEC-9 scale denotes the presision of the manufacture process. The higher the number, the more precisely the bearings are made (smaller margin). Other scales are used mainly on children's skates.
yes
Skipping Rope inSPORTline Jumpow - alternatives -
all in stock
Skipping Rope inSPORTline Jumpow is included in the following categories: