Jump Rope inSPORTline Jumpalu -
SPECIAL OFFER
Fast jump rope with aluminum handles, swivel bearings, steel cord with plastic cover, easily adjustable length.
Recommended accessories
Description
Parameters
Alternatives (8)
Jump Rope inSPORTline Jumpalu
The Jump Rope inSPORTline Jumpalu is a workout accessory perfect for improving your fitness. The strong, aluminum handles feature an anti-slip coating. Attached to the handles are metal swivel bearings with a tightening screw. Using the crew, you can adjust the length of the cord. The cord has a steel core which is covered with a rubber cover and removable end caps, which allow you to adjust the length of the jump rope. The Jump Rope inSPORTline Jumpalu is extremely fast, which makes it perfect for endurance athletes, boxers and other athletes.
Technical description:
Adjustable length
Steel cord protected by PVC cover
Swivel bearings for faster and smoother whip
Lightweight aluminum handles
Anti-slip coating on handle surface and ends
Cord length: 300cm
Handle length: 15cm
Cord diameter: 2.5mm
Cord material: steel + PVC (cord cover)
Handle material: aluminum
Weight: 147g
Recommended by Petr Kopřiva, inSPORTline Fitness Coach
Regular training improves your physical fitness, helps you lose weight and strengthens your cardiovascular system.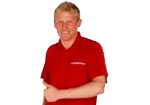 Jump Rope inSPORTline Jumpalu - Documents to download
Jump Rope inSPORTline Jumpalu - Product parameters
Material
Aluminium, Steel, PVC
Bearings
The ABEC-1 through ABEC-9 scale denotes the presision of the manufacture process. The higher the number, the more precisely the bearings are made (smaller margin). Other scales are used mainly on children's skates.
yes
Jump Rope inSPORTline Jumpalu - alternatives -
all in stock
Jump Rope inSPORTline Jumpalu is included in the following categories: