Women's Compression Shirts
In the category for women's compression shirts, you'll find a wide selection of shirts that effecively improve you circulation and make it easier to eliminate lactic acid and toxins from muscles. Compression shirts greatly improve regeneration after training or while recovering from an injury and help the body to quickly bounce back. Take a pick from durable compression shirts for women.

Read more about compression wear:
How does compression wear help?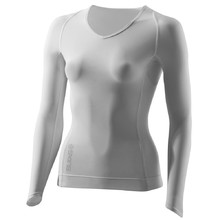 RY400 Women's Compression Top for Recovery
Women's compression T-shirt designed for recovery after training or as pyjamas.
Buy