Stimulants
Stimulants – This category includes pre-training supplements that help to tone your muscles and stimulate the body before a physical activity. Maximum training, maximum strength and fatigue elimination – that's what high-quality stimulants can do. These kinds of products can improve your concentration, help you gain a burst of energy or strength, or you can experience all these effects at the same time. These supplements help you exercise more efficiently in order to gain more muscle mass and improve your performance. Maximum efficiency is ensured by strong and time-tested composition.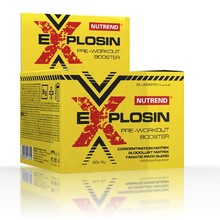 Stimulant Nutrend Explosin 20x9g
Pre-training supplement with a mix of active substances for hard training sessions.
Buy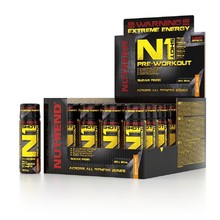 Stimulant Nutrend N1 Shot 20x60ml
Professional stimulant in convenient liquid form for immediate use, no shaker or other …
Buy