Regular Insoles
Your legs are often strained by everyday walking. This can result in pain in your heels, pain in the front part of your feet or even toothache. You can prevent these problems by using high-quality insoles. The special gel material is excellent for cushioning impacts in the areas of the hell and the front of your feet. The cushioning insole relieves your spine and joints with every step you take. Insoles also have great air circulation attributes and they prevent blisters and other swellings.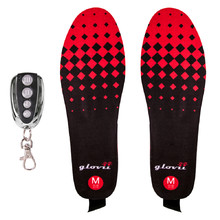 Heated Insoles Glovii GW2
Heated insoles, remote control, long life battery, suitable for sports, hiking and …
Buy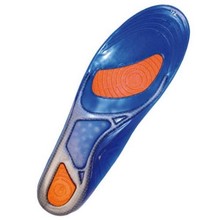 Women's Orthopedic Shoe Insoles Fortuna Gel Pro Active
Have positive effect on feet and encourage proper foot movement, spongy, foot massage.
Shock absorption cushion
yes
Buy