Massage Guns
Massage guns are wireless hand devices for massaging your whole body. They will help loosen your muscles and stimulate blood circulation. Regular massage can even improve the overall state of your muscle tissue. Usually, several massage heads for various body parts or muscle groups are included. This way you are equipped for whole-body massage with just one compact device!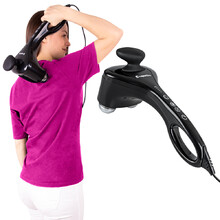 Electric Massager inSPORTline Esteron
Two massage heads, cold and heat mode, 5 massage speeds.
Buy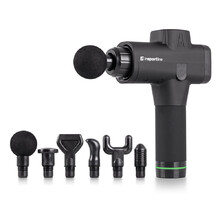 Massage Gun inSPORTline Rondys
Compact wireless machine with a variety of extensions for a full body massage. 20 …
Buy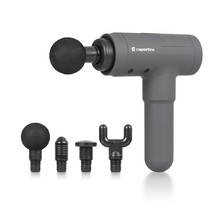 Massage Gun inSPORTline Bitigo
Compact wireless machine with a variety of extensions for a full body massage. 20 …
Buy