Fishing T-shirts and Sweatshirts
High quality t-shirts and sweatshirts suitable for fishing. They are made of pleasant and functional material. We provide clothes of various sizes and colour design. Choosing the right clothes is essential in order to achieve the perfect fishing experience.
Free size exchange
Permanently low price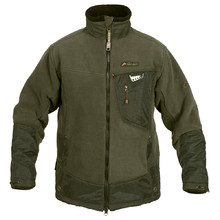 Fishing Fleece Jacket Graff Water Stop 570-WS
Bratex, Polaron-X, fleece material, large pockets, silicone wristbands cuffs.
Buy