Dancing
Boards where you can shift your feet around and perform trick directly on the board. Two of the most famous tricks are cross-stepping or a pirouette. You need space for this kind of ride – mainly a longer board.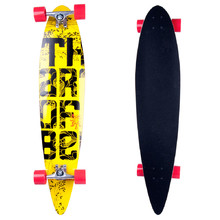 Longboard WORKER Maverick 43ʺ
Made of Chinese maple wood, suitable for carving, ABEC 7 bearings.
Buy