Children's Brands Paw Patrol
Do you want to make your children happy? The popular brands Disney, Barbie, Hello Kitty, Spiderman, Bart Simpson and others will surely excite any small child. This might be the way to introduce your children to sports. With the help of their favourite fairy tale or comics characters, children can also learn to regard protective gear as a natural part of their sports activities.
In this category, you'll find scooters, training bikes, skateboards, as well as helmets and protectors. We also offer various bike accessories, such as cycling bottles or loud horns. You can choose from a variety of colours, designs and sizes.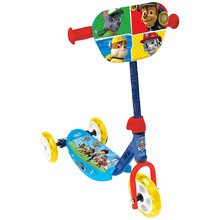 Children's Tri-Scooter Paw Patrol
Scooter with three wheels for better stability, Paw Patrol design on handlebars.
Buy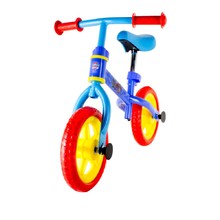 Paw Patrol Metal Balance Bike
Paw Patrol design, adjustable handlebars and seat.
Buy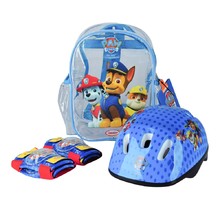 Helmet and Protector Set "Paw Patrol" with Pack
Set consisting of 4 protectors and a transparent bag, durable materials, lightweight, …
Buy