Barbell Set inSPORTline Pump 2-20 kg (30 mm)
Set consisting of 6 weight plates and weight lifting bar, diameter: 30mm, steel rubber coated weight plates, durable plastic bar, max weight: 20kg
Recommended accessories
Description
Parameters
Alternatives (8)
Barbell Set inSPORTline Pump 2-20 kg (30 mm)
Barbell Set inSPORTline Pump 2-20 kg (30 mm) is a unique set that includes 1.25 kg, 2.5 kg and 5 kg weight plates and a barbell bar. To ensure their long service life, the square-shaped weight plates are made of steel. They have a special durable rubber-coated surface that prevents the weight plate surface from getting worn. The plates also feature ergonomically shaped grips that will help you handle the bar more easily. The 130-cm long Barbell Bar inSPORTline Pump 130 cm with a 30 mm diameter is made of hardened durable plastic. Because of this, it is light and easy to handle and carry around. The anti-slip grips will allow you to maintain a firm hold on the barbell. With the weight plates, you can use the barbell in a variety of ways, for example push-ups, squats and so on. Because of all the features mentioned above and its affordable price, Barbell Set inSPORTline Pump 2-20 kg is a very popular product among our customers.


Technical description – barbell:
High-quality hardened plastic
Anti-slip rubber grips for a firm hold on the bar
For weight plates with 30 mm diameter holes
Bar length: 130 cm
Loading part: 15 cm
Grip length: 96 cm
Bar diameter: 30 mm
Bar weight: 2.5 kg
Bar weight limit: 40 kg
2 pcs of clip collars included
Technical description - plates:
Rubber-coated steel plates
Special rubber coating for better resistance against wear
Hole diameter: 30 mm
Plates with grips
Set includes:
2 x 1.25 kg weight plate
2 x 2.50 kg weight plate
2 x 5.00 kg weight plate
1 x barbell, weight 2.5 kg
2 x safety clip collars
Recommended by Petr Kopřiva, inSPORTline Fitness Coach
Regular training improves your physical fitness, helps you lose weight and strengthens your cardiovascular system.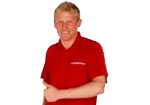 Exercised body parts: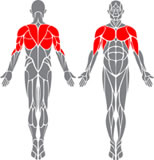 Barbell Set inSPORTline Pump 2-20 kg (30 mm) - Product parameters
Barbell Set inSPORTline Pump 2-20 kg (30 mm) - alternatives -
all in stock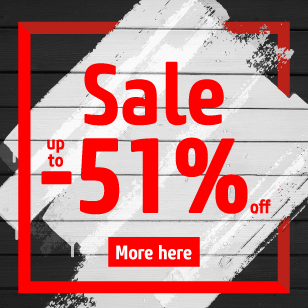 Barbell Set inSPORTline Pump 2-20 kg (30 mm) is included in the following categories: