Upright Bike inSPORTline inCondi UB40i
iOS and Android apps connection, weight limit: 150kg, 6kg flywheel, magnetic brake system, weight: 30kg, easy-to-read display, transport wheels, BeltDrive system.
Recommended accessory
Description
Parameters
Alternatives (3)
Upright Bike inSPORTline inCondi UB40i
Upright Bike inSPORTline inCondi UB40i is a modern ergometric exercise bike with a wide range of functions and BeltDrive system for a silent, smooth run. This machine features a 6kg flywheel, which provides smooth adjustment of resistance in 32 levels. Its well-designed LCD display shows all necessary exercise data such as energy consumption, heart rate, speed, time, distance, calories and resistance. Upright Bike inSPORTline inCondi UB40i offers a cardio program, which automatically adjusts the resistance according to the current heart rate and keeps the pulse in optimum zone for increased burn of calories and fitness improvement. Ergonomically shaped, adjustable handlebars provide a comfortable grip. The adjustable, soft gel saddle provides a high level of comfort even during long exercise sessions. Three-piece cranks and high-quality plastic pedals further improve the overall performance of the bike. Upright Bike inSPORTline inCondi UB40i will attract the attention with its nice, fresh design and compact, slim shape.
Upright Bike inSPORTline inCondi UB40i enables connection to tablets, smartphones and devices with iOS 5.0 (or above) via Bluetooth technology and iConsole+ application. This app enables a virtual ride e.g. in the Alps, world's metropolises or other interesting places. You can watch the course of the route on device's display with Street View on Google Maps. With this app all functions can be adjusted and operated directly through your mobile device.
 Technical description:
Magnetic brake system
32 levels of resistance
6kg flywheel
Electronic regulation of resistance
3-piece cranks with precise, sealed bearings
BeltDrive system providing silent and smooth run
Manual program
Modes: Beginner, Advance, Sporty – 12 preset training profiles + user adjustable profile
Cardio program (automatic adjustment of resistance according to current heart rate)
Watt program (exercise intensity control)
Body Fat program (body fat measurement)
Recovery program (fitness test)
Works with iConsole+ application
Wireless heart rate receiver (Polar) – chest belt included
Handlebars pulse sensors
Horizontally and vertically adjustable saddle
Adjustable angle of handlebars
Gel saddle
Computer displays: exercise time, distance, pulse, speed, calories, watts, rpm
Power adapter
Levelling system
Transport wheels for easy manipulation
Maximum user height: 200cm
Weight limit: 150kg
Dimensions: L106cm x W51cm x H135cm
Weight: 30kg
Category: HA (EN957 norm) suitable for home use
Programs and iConsole+ app possibilities:
Quick start – resistance can be adjusted during exercise
12 preset training programs with different profiles
HRC control program
WATT control program
GYM center – iRoute: route setting via Google Earth /Street View, My Favorites; resistance adjusts according to the terrain
Enables sharing of exercise data on Facebook and Twitter
Exercise data memory
iConsole+ application requirements:
Tablet with Android: display resolution: 1280*800, Android 4.0 and above, Bluetooth
Mobile phone with Android: display resolution: 1920*1080, 1280*800, 1280*760, 800*480, Android 2.2 and above, Bluetooth
iOS: 5.0 and above, iPhone 5S, iPhone 5C, iPhone 5, iPhone 4S, iPhone 4, iPhone 3GS, iPad Air, iPad 4, iPad 3, iPad 2, iPad, iPad Mini, iPod Touch (5th generation), iPod (4th generation), iPod (3rd generation), Bluetooth
Wi-Fi internet connection recommended
First check that your device is compatible with the application
Ride anywhere in the world
The iConsole+ application allows the setting of route in almost any area of the world through Google Maps. You can run e.g. on the streets of Paris or Miami. During the training you can view real pictures of the route via Street View. The resistance adjusts according to the actual terrain, making the run more enjoyable and more real. See the whole world from the comfort of your home!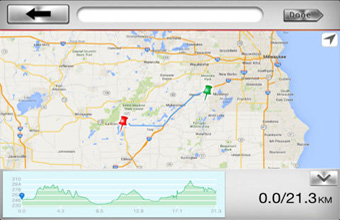 K tomuto produktu Vám nabízíme prodlouženou záruku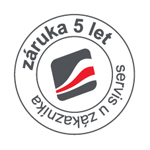 Recommended by Petr Kopřiva, InSPORTline Fitness Coach
Regular training improves fitness level, supports weight loss and strengthens cardiovascular system.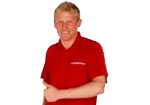 Cvičením na běžeckém pásu posilujete tyto partie: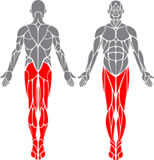 Upright Bike inSPORTline inCondi UB40i - Documents to download
Upright Bike inSPORTline inCondi UB40i - Product parameters
Weight of fly wheel (kg)
6 kg
Resistance control
Electronic
Handlebar heart rate sensor
yes
Floor disparity control
yes
Power source
Mains supply
Set up dimensions
106 x 51 x 135
Upright Bike inSPORTline inCondi UB40i - alternatives -
all in stock
Upright Bike inSPORTline inCondi UB60i
More info
Recumbent inSPORTline inCondi R60i
More info
Exercise Bike inSPORTline Erinome
More info
Upright Bike inSPORTline inCondi UB40i is included in the following categories: