Elliptical inSPORTline SEG EM-3231
Elliptical with 3 levels of step adjustment, 16 programs including a heart rate measurement program, load capacity 135 kg, 9 kg flywheel, well-arranged LCD display, quiet operation.
We are sorry, but this product is no longer available.
Recommended accessories
Description
Parameters
Alternatives (1)
Elliptical inSPORTline SEG EM-3231
Elliptical inSPORTline SEG EM-3231 is a modern elliptical with a rich feature equipment, very solid and stable construction that provides high user comfort and lots of useful settings. The main advantages of the elliptical inSPORTline SEG EM-3231 include a well-arranged LCD display providing straightforward control of 16 offered exercise programs, stable construction with high load capacity up to 135 kg and a durable finish resistant to humidity and aggressive sweat. Another advantage of the elliptical SEG EM-3231 are non-slip steps with 3 levels of inclination adjustment. This system allows precise workout adjustment for different user body heights and also allows to target on different muscle groups of the legs, back and shoulders.
Elliptical inSPORTline SEG EM-3231 also offers a wide range of training programs and is thus able to adapt to either a very challenging or an occasional user. In the software equipment you can thus find 4 H.R.C. programs to control the heart rate during exercise, 4 user programs, 6 preset track profiles, and a program for fat burning. Last but not least, the machine is equipped with all functional accessories such as transport wheels for easy handling, system of balancing floor irregularities and other functional gadgets. The elliptical offers quiet operation and very user-comfortable workout and is therefore suitable for both commercial and home use.
Technical description:
modern commercial elliptical
3 levels of step adjustment allow strengthening of multiple muscle groups
robust steps with non-slip heels
solid handles with heart rate sensors (orientation measurements) and non-slip rubber coating
mobile handles with extended terminals and non-slip rubber coating
chest belt for wireless heart rate transmission
flywheel weight: 7 kg ( 9 kg impression - with the added technology of centrifugal pulleys)
dimensions when assembled: length 145 x width 68 x height 165 cm
weight: 60.5 kg
Software equipment and control:
4 H.R.C. programs (Heart Rate Control) for exercise in the selected cardio zone (60%, 75%, 85% max HR + T.H.R. - maintaining your chosen HR)
4 user programs: manual, program of body fat % measurement, BMI and BMR
6 preset track profiles
physical fitness test, random program
very easy machine control with just a few buttons
Display shows:
time
distance traveled
user age
calories burned
current heart rate
speed / velocity in training
Other functional equipment and advantages:
silent operation provided by BeltDrive system
transport wheels for very easy handling of the machine
LFC (Level Floor Control) - a system for accurate balancing of possible uneven floors
Extended warranty applies to this product.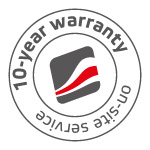 Recommended by Petr Kopřiva, inSPORTline Fitness Coach
Regular training improves your physical fitness, helps you lose weight and strengthens your cardiovascular system.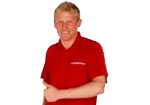 Exercised body areas: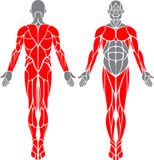 Elliptical inSPORTline SEG EM-3231 - Documents to download
Elliptical inSPORTline SEG EM-3231 - Product parameters
Flywheel weight (kg)
7 kg
Weight limit (kg)
By observing the weight limit of the product, you significantly increase its service life and prevent it from wearing down prematurely. It is not recommended to exceed this limit.
150 kg
Resistance regulation
Resistance in cardio trainers can be regulated by one of two ways - manual and electronic control. Manual regulation is the cheaper option and works on a simple basis. With a regulation knob, the user sets the resistance manually, usually in the range of 1-12 levels.
Electronic
Braking system
Cardio trainers use several types of braking systems.
There are trainers with magnetic, friction, calliper or EMS braking system. The magnetic and EMS systems that work through moving a magnet closer to the flywheel are used most often.
Magneto-electric EMS
Bearings
Self-lubricated rolling bearings
Compensating for uneven floor
yes
Handlebar heart rate sensors
yes
Maximum user height
200 cm
Dimensions when fully assembled
length x width x height
145 x 68 x 165
Weight
The total weight of the product.
60.50 kg
Usage category
Home / club use
Elliptical inSPORTline SEG EM-3231 - alternatives -
all in stock
Elliptical Trainer inSPORTline inCondi ET600i
More info
Elliptical inSPORTline SEG EM-3231 is included in the following categories: